Syria
US, israeli Footprints Found in Terrorists' Bases in Dara'a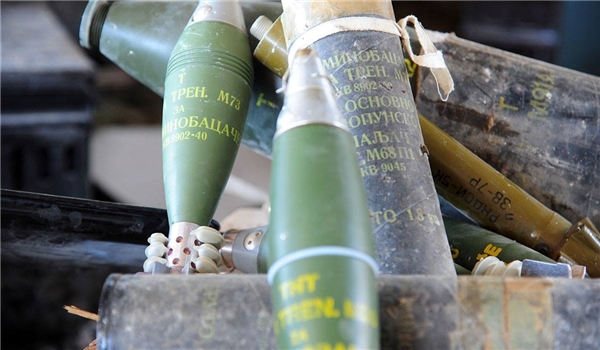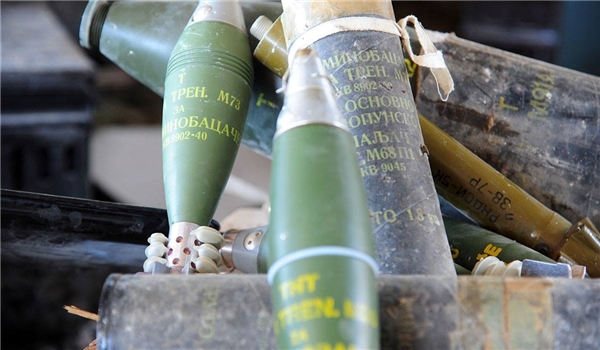 The Syrian army found US and Israeli weapons as well as equipment belonging to the White Helmets in two underground bases of the terrorists during cleansing operations in Dara'a province.
The army forces discovered two big underground arms caches of the terrorists in the depths of 8 and 12 meters in purging operations in the town of al-Hareh and near Tal al-Hareh region in Northwestern Dara'a on Thursday, seizing a large number of weapons and ammunition.
Meantime, a field source reported that the army soldiers found the US and Israeli-made weapons, including machineguns, RPGs, bombs, anti-aircraft missiles and anti-tank missiles, in the arms caches.
He added that the army units also found equipment belonging to the so-called White Helmets in one of these arms caches, including anti-chemical-weapons masks and satellite communication equipment.
In a relevant development on Saturday, the Syrian army forces carried out mop-up operations in Quneitra province, discovering a large volume of Israeli and American weapons, ammunition and military equipment of the pro-militants White Helmets in terrorists' positions.
The army soldiers found a large volume of arms and ammunition and military equipment in terrorists' positions in several villages and farms near the newly-freed city of Quneitra.
Western arms, American missiles, sniper rifles, machineguns, and food parcels made and supplied by Israel and some pro-militants Arab countries and military equipment of the White Helmet Organization were found in terrorists' positions.