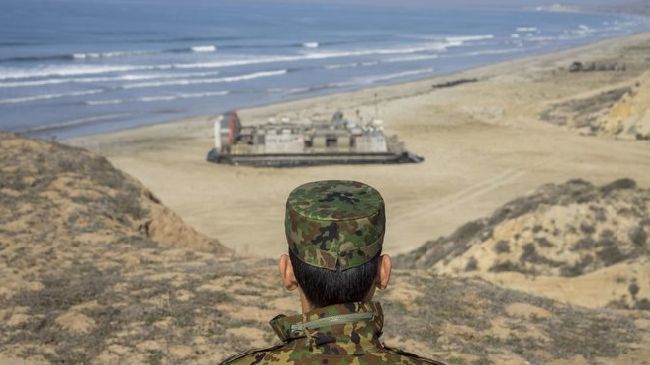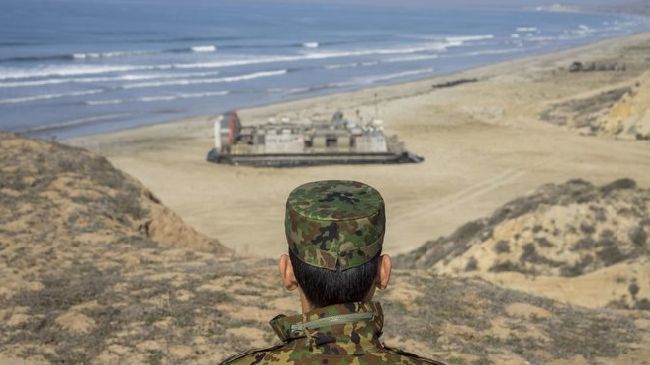 US military officials say a joint military exercise in which Japanese and US forces practiced how to invade an island was not a message to China.
In last week's annual military exercise, called Iron Fist, Japanese soldiers and US Marines practiced how to invade and retake an island captured by enemy forces in Camp Pendleton in the US state of California.
The joint drill came against the backdrop of rising tensions between China and Japan over a set of islands claimed by both countries in the East China Sea.
Tensions between Beijing and Tokyo dramatically intensified after Japan nationalized some of the islands in 2012. Beijing claims around 80 percent of the South China Sea as its historic waters.
However, according to the New York Times, US military officials insist that the joint military drill in California had nothing to do with the simmering territorial dispute between the two countries and was not a message to China.
Meanwhile, Lt. Col. John O'Neal, commander of the 15th Marine Expeditionary Unit, said Japanese soldiers had come to California with "a new sense of purpose," adding there "are certainly current events that have added emphasis to this exercise."
This comes as in a Friday meeting with top Chinese generals, US Army Chief of Staff Gen. Raymond Odierno called for a dialog between China and Japan.
Nonetheless, political analysts say Washington has its own agenda in this issue.
In a phone interview with Press TV on Saturday, Kim Petersen, who is co-editor of Dissident Voice, said Odierno's call for dialogue between Japan and China is "reasonable," but the United States is not a "disinterested party" in this territorial dispute.
Mark Dankof, a former US Senate candidate from San Antonio, also told Press TV last week that Washington is interfering in sovereignty disputes in this area of the world because it has a "multifold" agenda which involves the exploitation of the region's natural resources.