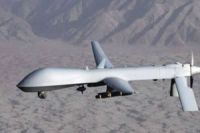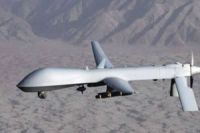 A US assassination drone strike has killed at least four people in Yemen, the third of such attacks in the last five days.
According to Press TV, the drone strike was carried out in the southeastern province of Hadramawt on Thursday.
The attack came ahead of scheduled talks between Yemeni President Abdrabuh Mansur Hadi and US President Barack Obama in Washington.
On Tuesday, a US killer drone targeted a car in the southern province of Shabwa. Three people were killed in the strike.
On July 27, a similar airstrike in Yemen's southern province of Abyan killed six people.
The United States often uses its assassination drones to hit targets in Yemen and some other countries, including Pakistan and Afghanistan.
Washington claims the drones target "militants," but the facts on the ground show that civilians are frequently killed in the airstrikes.