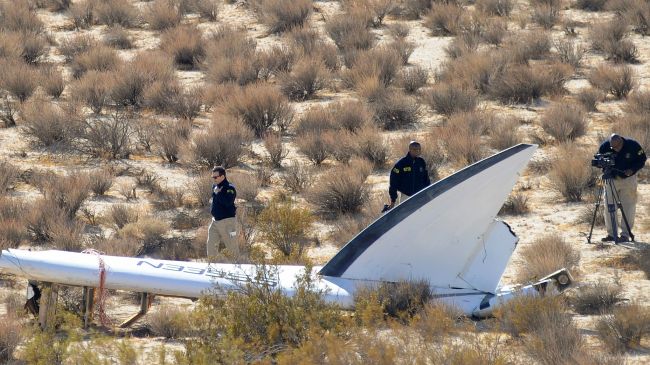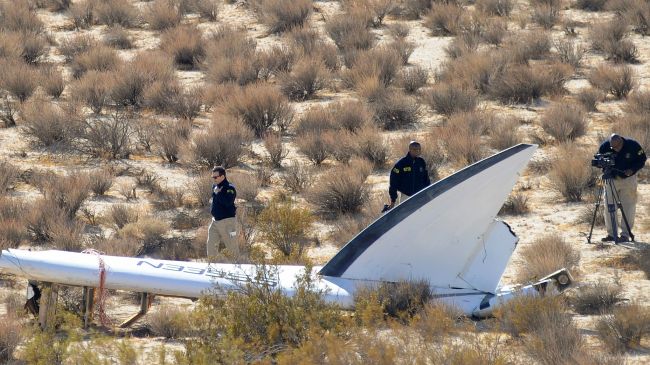 The United States has launched a probe into the deadly crash of a space rocket in the California desert earlier.
Members of the National Transportation Safety Board (NTSB) arrived at Mojave Air and Space Port in California early on Saturday to start the investigation.
On Friday, Virgin Galactic's SpaceShipTwo exploded shortly after lift-off killing one of the two pilots and injuring the other in the Mojave Desert, northeast of Los Angeles.
The team, consisting of between 13 and 15 members, headed for the crash site to begin on-site work, according to NTSB acting chairman Christopher Hart.
Virgin Galactic chief Sir Richard Branson said he was "determined to find out what went wrong."
The space rocket was flying its first test flight for nine months when it crashed.
It was supposed to fly with its new type of fuel, nitrous oxide, using a plastic-type propellant.
In May, Virgin Galactic, a US offshoot of the London-based Virgin Group, announced that it was replacing the rocket's rubber-based propellant for better performance.
"While not a NASA mission, the pain of this (new) tragedy will be felt by all the men and women who have devoted their lives to exploration," said US space agency NASA in a statement.
On Tuesday, an unmanned NASA rocket exploded moments after being launched in the US state of Virginia.
The Antares rocket blasted seconds after its lift-off from a commercial launch pad.
The Cygnus spacecraft atop the Antares was tasked with delivering supplies, including experiment hardware, spare parts, and crew provisions to the International Space Station.