North America
US lawmakers concerned about space, military programs amid Russia dispute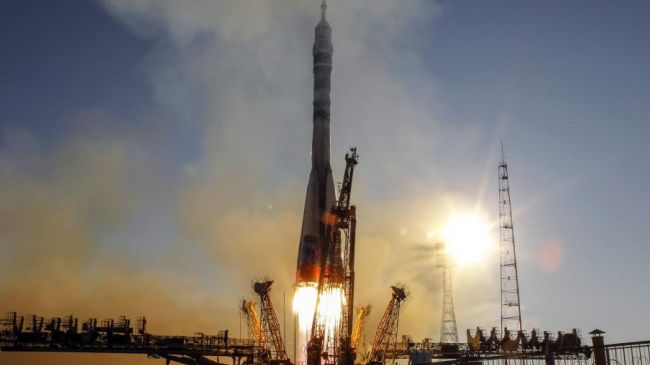 Republican lawmakers are concerned that the ongoing US-Russia tensions over the Ukrainian crisis could eventually affect America's space and military programs.
GOP leaders on the House Science, Space and Technology Committee called on NASA Thursday to provide information on international negotiations related to the proposed extension of the International Space Station (ISS) beyond 2020, TheClarion-Ledger reported.
The lawmakers also asked NASA for a list of all Russian equipment and services needed to operate the orbiting lab beyond 2020.
The US has already announced plans to keep the lab up and running through at least 2024.
On May 13, Russia's Deputy Prime Minister Dmitry Rogozin said his country would turn down an American request to extend the use of the space station. He threatened that Moscow also would stop supplying the rocket engines that the US uses to launch military satellites into orbit, in retaliation of Washington's recent sanctions on Russia.
The US relies on Russian-made RD-180 and NK-33 engines to launch military and civilian satellites into space.
The GOP call came a day after Democratic Sen. Bill Nelson of Florida raised concerns about Russia's possible sanctions. "This is a very complex issue," Nelson said Wednesday on the Senate floor. "It affects not only our military access to space. It affects our civilian access to space."
NASA hopes at least one the American aerospace firms will be able to carry astronauts to the station by 2017 if Congress financially supports. NASA has requested $848 million for the program in fiscal 2015 and already has paid the Russians for transport to the space station through 2017, the report said.
The US pays Russia $70 million each time a Soyuz rocket ferries an American astronaut to the space station, according to the report.
The US and EU have already imposed sanctions on 45 Russian individuals and 19 entities, including SMP Bank and Bank Rossiya. Washington continues to threaten Moscow with even more sanctions.