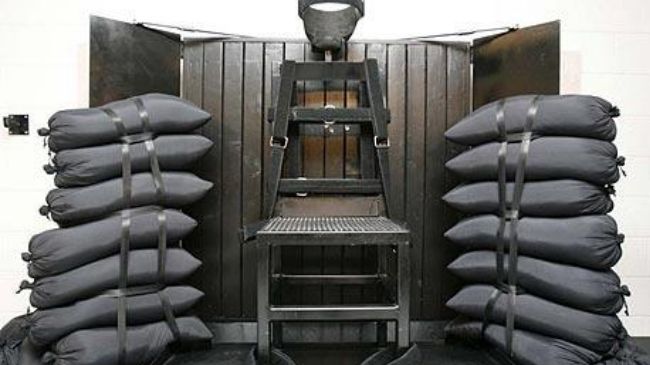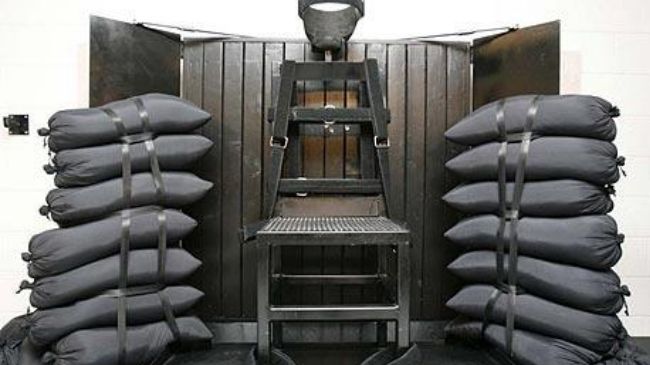 Lawmakers in at least two US states say executions can be carried out by firing squads if manufacturers refuse to sell state officials a previously used lethal drug for execution purposes.
Following the "agonizing" execution of a man in Ohio on Thursday which was carried out using a combination of drugs never before tried in the US, Missouri state Representative Rick Brattin introduced legislation that would add "firing squad" as an execution option.
"A lot of folks may picture the 1850s and everyone lining up to shoot, but the reality is that people suffer with every type of death," said Brattin, a Republican representing Harrisonville. "This is no less humane than lethal injection."
On Thursday, 53-year-old Dennis McGuire in Ohio gasped several times and convulsed violently during his execution which took nearly 25 minutes. The inmate's family said they would sue Ohio prison officials over what they called McGuire's "torture."
Last week, a measure similar to Brattin's bill was introduced by Republican Wyoming state Senator Bruce Burns who said firing squad should be available as an execution option.
"If I had my choice, I would take the firing squad over lethal injection," he said.
Over 1,300 prisoners have been executed in the US since the Supreme Court lifted a ban on capital punishment in 1976. Nearly 1,200 prisoners have been executed by lethal injection.
A number of US states, including Texas, which has the highest rate of execution in the country, are now looking for alternative methods of execution as their supplies of a previously used lethal drug, the sedative pentobarbital, are drying up following manufacturers' refusal to sell it for execution purposes.