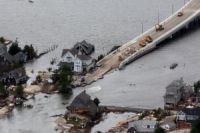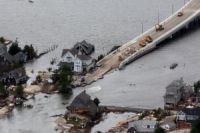 US authorities say current laws have prevented emergency staff from providing aid and assisting with cleanup efforts after a series of massive storms swept through central United States.
Officials from Pottawatomie County in the US State of Oklahoma said this weekend that current legislation has stalled cleanup efforts including the recovery of a destroyed mobile home park, three weeks after an EF-4 tornado struck the state.
Randy Thomas, the Pottawatomie County Commissioner said the county itself cannot remove debris from the park, but "if the people can get their debris to the county easements, then by law we can pick up all the rubble and debris and everything".
Officials are prevented from providing aid to privately held companies including cleanup and sanitation organizations as well as water supply systems – which remain damaged.
On May 19, at least 19 tornadoes swept through the US states of Oklahoma, Kansas and Iowa, killing at least two people and injuring several others.