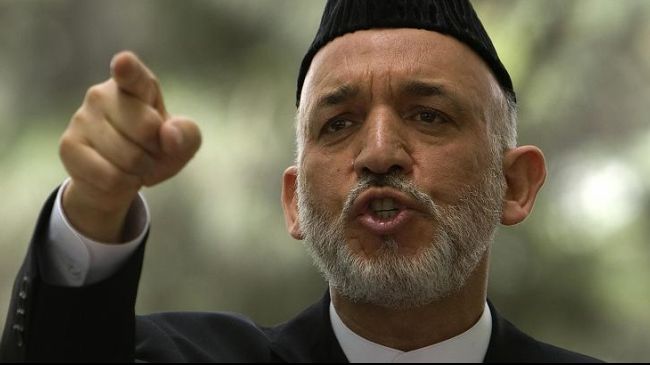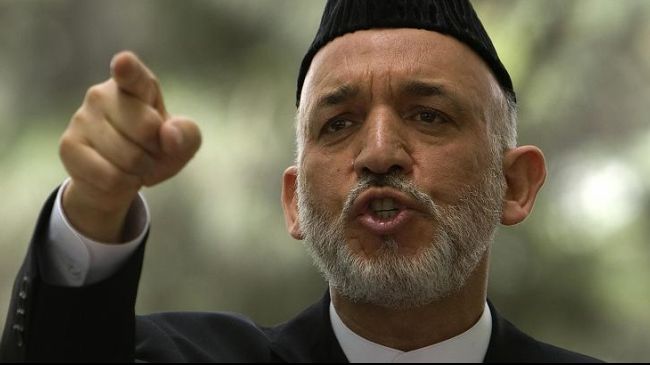 Afghan President Hamid Karzai says all the eight people killed in a US-led aerial attack on the eastern province of Kapisa were children.
"The president strongly condemned the aerial bombing by foreign troops that killed a number of children in Nejrab district on Wednesday," a statement released by the Afghan presidential office on Thursday read.
"Based on information by (the) provincial governor, as a result of an air strike conducted on February 8 in Geyawa village in Nejrab district of Kapisa province, eight children were killed," the statement stated.
Karzai had assigned a delegation "to launch an all-out probe into the NATO bombing", it added.
The loss of civilian lives at the hand of foreign forces has dramatically increased anti-American sentiments in Afghanistan.
Afghan President Hamid Karzai has regularly condemned US-led foreign forces for civilian deaths.
The United Nations announced on February 4 that last year was the deadliest on record for Afghan civilians. The number of deaths marked a rise of eight percent from the year before, and was roughly double the number from 2007.
The US-led invasion of Afghanistan took place in 2001. The offensive removed the Taliban from power, but insecurity continues to rise across Afghanistan, despite the presence of thousands of US-led troops there.