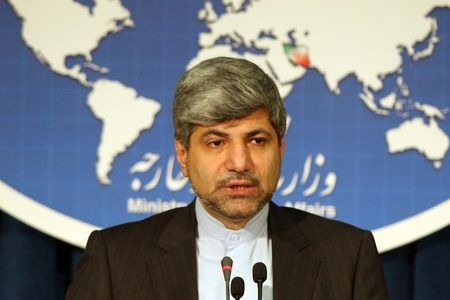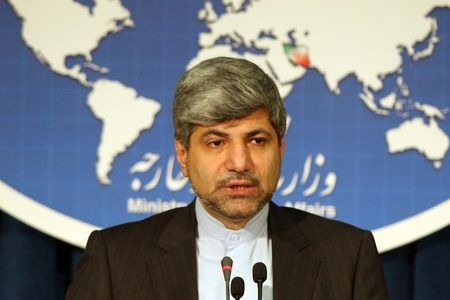 Iranian Foreign Ministry Spokesman Ramin Mehmanparast has called for setting a timeline for the withdrawal of US-led forces from Afghanistan.
"We hope that the control of affairs will be handed over to the Afghan people based on a timetable and without the presence of foreign forces," he said at his weekly press conference on Tuesday.
Iran's nuclear issue
Mehmanparast said Iran was ready for talks with the P5+1 (five permanent members of the UN Security Council plus Germany). He added that such negotiations would depend on the readiness of both sides and so far no definite time had been set.
Qur'an desecration
The spokesman said that the desecration of the Holy Qur'an was aimed at spreading "Islamophobia and attributing the September 11 attacks to Muslims."
He condemned all acts of sacrilege and said that insulting religions was globally disapproved.
Israel-Palestinian talks
Mehmanparast said that the Middle East issue could only be solved if the rights of the Palestinian nation are recognized.
He said that all Palestinians should return to their homeland and choose their government through taking part in free national elections.
Any other solution would fail as it would not address the root cause of the problem, he added.
Iran-US relations
Regarding an offer by Oman to mediate between Iran and the US, Mehmanparast said that Tehran and Washington's problems could not be resolved unless the root cause of the problems is diagnosed.
Iran cannot trust the US as long as American officials refuse to "change their behavior" and apologize to Tehran for their approach toward the country, he said.
US arms sales to Middle Eastern states
Mehmanparast criticized the US for its Iranophobic propaganda against Tehran. He said Washington is trying to create fear of Iran so that it can sell its arms to countries in the Middle East.
Israel's nuclear program
Mehmanparast called on the International Atomic Energy Agency (IAEA) to inspect Israel's nuclear facilities.
He also criticized Western support for Israel, a non-signatory to the Nuclear Non-Proliferation Treaty, and added that those who claim to support nuclear disarmament should begin denuclearization themselves and prevent the proliferation of nuclear weapons as well.