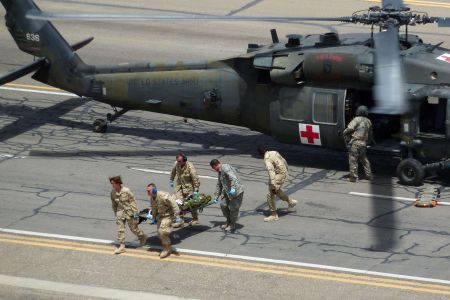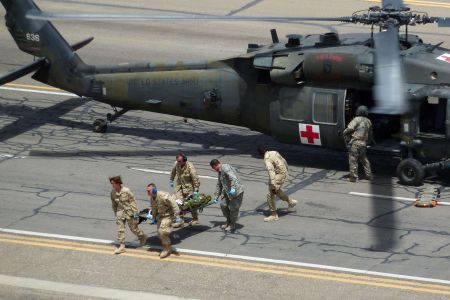 Taliban militants have attacked US-led troops in the eastern province of Logar in Afghanistan, leaving five US soldiers wounded, officials say.
Local officials in Logar said that the five American soldiers were injured in two separate Taliban attacks on Tuesday, adding that the raids left eight militants dead and five others wounded.
A Taliban spokesman, however, claimed that 15 American soldiers lost their lives in the attacks.
Taliban militants on Tuesday also attacked the NATO air base in Afghanistan's southern city of Kandahar and engaged in fierce clashes with foreign troops.
A number of Taliban forces blew themselves up in front of the foreign forces' largest base in southern Afghanistan after having failed to infiltrate into the air field, while others began firing at US-led forces with rocket-propelled grenades.
According to Taliban spokesperson Qari Yousuf Ahmadi, the fresh round of attacks is waged as part of a stepped-up campaign against US-led troops in Kandahar province.
The incidents come as the number of attacks against Western troops in Afghanistan has soared significantly in the past months amid a public outcry against the prolonged war in the country.