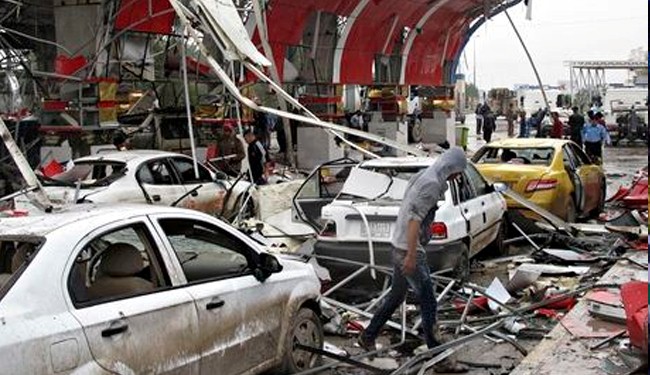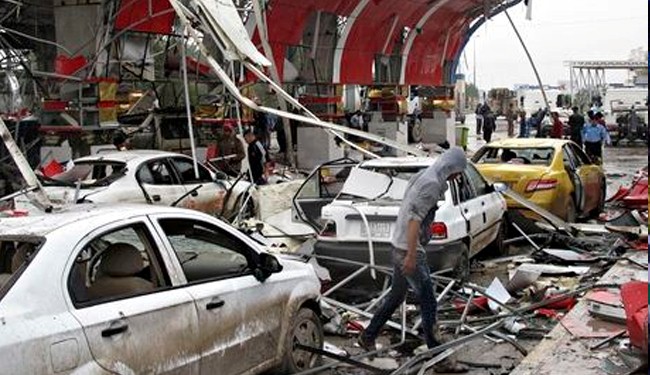 A suicide bomber driving a minibus packed with explosives has killed at least 32 people and injured 147 in the southern Iraqi city of Hilla, police and medical sources say.
The attacker approached a main checkpoint at a northern entrance to the largely Shia city and detonated the minibus on Sunday, a police officer said on condition of anonymity.
At least 50 cars were set ablaze with passengers trapped inside and part of the checkpoint complex was destroyed, the officer said.
It was not immediately clear who was behind the attack, but suicide bombings are a trademark of al-Qaeda-affiliated groups.
"I was sitting inside my kiosk when suddenly a horrible blast threw me outside and hurled my groceries up in the air. I saw cars set ablaze with people burning inside," said Abu Nawar, owner of a makeshift kiosk made of palm tree leaves near the checkpoint.
Police were using cutting equipment to break inside the burnt vehicles and lift out charred bodies, the police officer said, adding the death toll was expected to rise.
"When a policeman suspected the minibus, he asked the driver to pull over for a check, but the vehicle exploded," the police officer said.
Bombings and other attacks killed almost 8,000 civilians in 2013, the worst period for the country since 2008.
The Islamic State of Iraq and the Levant (ISIL) has been behind many of the bombings. The Iraqi government is battling the terrorist group in the western province of Anbar, where the group holds territory in the cities of Fallujah and Ramadi.
In an exclusive interview with France 24 news network, Iraqi Prime Minister Nuri al-Maliki accused Saudi Arabia and Qatar of supporting global terrorism and seeking to destabilize Iraq.