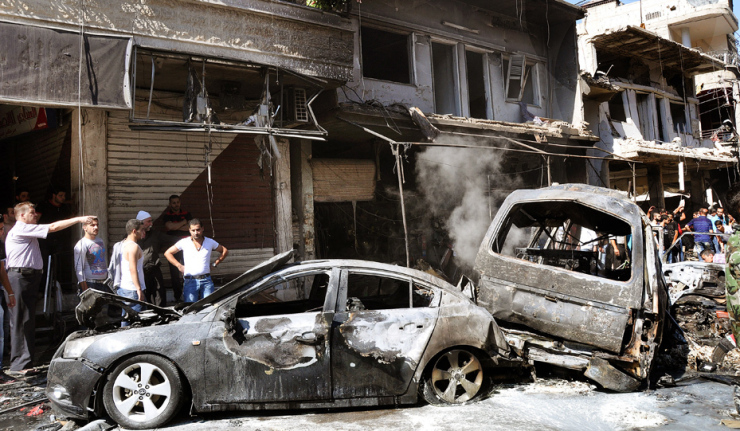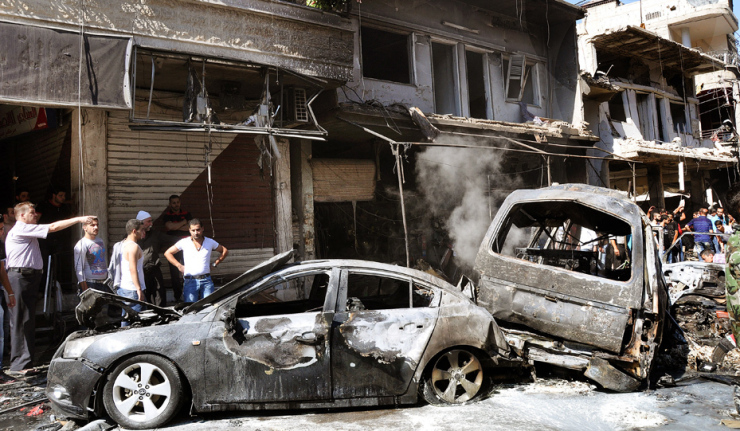 Three suicide bombings killed 14 Iraqi security force members overnight, officials said on Wednesday, the worst of a series of attacks that left 27 people dead in two days.
The wave of assaults comes as Iraq witnesses its worst violence since 2008, a surge in unrest that has killed more than 5,400 people since the beginning of 2013.
On Wednesday, a roadside bomb exploded near a police captain's car in Tikrit, north of Baghdad, killing a civilian and wounding the officer, police and a doctor said.
The attack followed suicide bombings that killed 19 people, among them 14 security forces members, during the night, according to security and medical officials.
In Tarmiyah, north of Baghdad, two suicide bombers attacked a house where a security meeting was taking place at about 11:30 pm (2030 GMT) on Tuesday, killing 11 people and wounding at least 20.
One bomber detonated explosives at a gate leading to the house, while the second managed to enter the building itself.
The dead were four soldiers, including a brigadier general, three police, among them a lieutenant colonel, and four Sahwa anti-Al-Qaeda fighters.
And near the northern city of Mosul, a suicide bomber detonated a vehicle rigged with explosives near a police checkpoint, killing eight people, among them three police, and wounding 25.
Militants, including those linked to Al-Qaeda, frequently target Iraqi security forces and other government employees.
Also other attacks in Iraq killed seven more people on Tuesday.
Iraqi Prime Minister Nuri al-Maliki left on Tuesday for a visit to Washington, during which he will push for increased US support for the country's fight against insurgents.