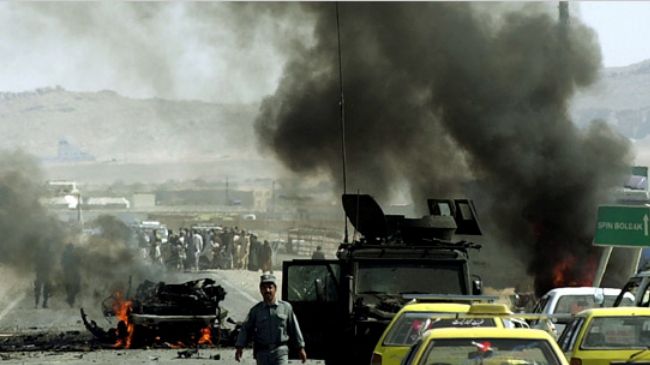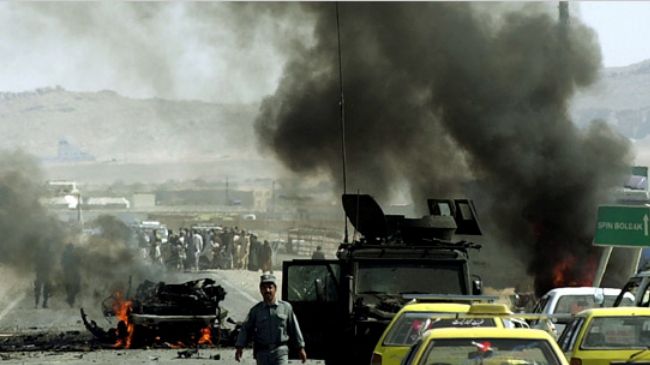 The US-led foreign forces occupying Afghanistan say their convoy has come under attack in the capital Kabul, claiming there are no reports of deaths from the incident.
The bomb targeted the military convoy on Saturday near Camp Eggers, an International Security Assistance Force (ISAF) base close to the German and Italian embassies in Kabul, security sources said.
The Taliban claimed responsibility for the bombing, saying several foreign troops were killed or injured during the operation.
Local officials confirmed the incident, but said they did not have any details on possible casualties.
The US-led force said that there had been "an improvised explosive device detonation in the vicinity of Camp Eggers", but it caused no casualties.
Meanwhile, the ISAF said in statement that a bomber killed a foreign soldier on Saturday in the east of the country. However, it did not reveal the victim's nationality.
The United States and its allies entered the war in Afghanistan in October 2001 as part of Washington's so-called war on terror. The offensive removed the Taliban from power, but after more than 12 years, the foreign troops have still not been able to establish security in the country.