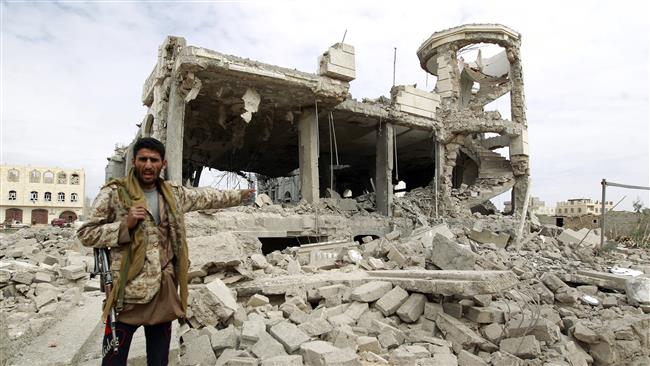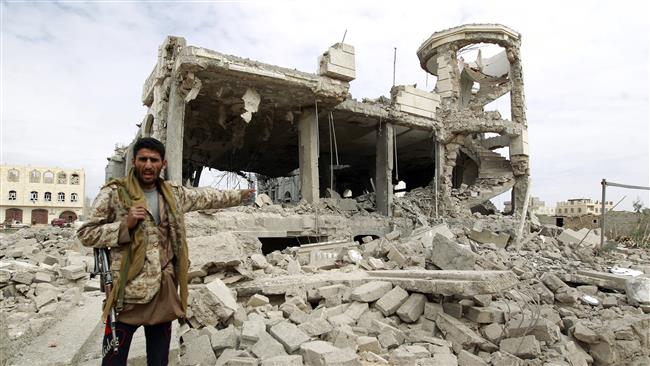 Saudi military aircraft have conducted a fresh round of attacks against several areas across Yemen as Riyadh presses ahead with an atrocious military campaign against its impoverished southern neighbor.
On Wednesday morning, massive explosions shook the Yemeni capital of Sana'a as Saudi fighter jets launched 10 airstrikes against the May 22 residential complex in the western neighborhood of Sawad Hanash, Arabic-language al-Masirah satellite television network reported.
There were no immediate reports of possible casualties and the extent of damage the assault inflicted.
Saudi jets also bombarded a Yemeni air force base on al-Settin Street, a special forces army base in the northern Hasabah neighborhood and a local radio station building close to the premises of the Yemeni parliament.
On May 27, the World Health Organization (WHO) said in a statement that innocent Yemeni people are paying the "highest price" in the deadly Saudi aggression against Yemen.