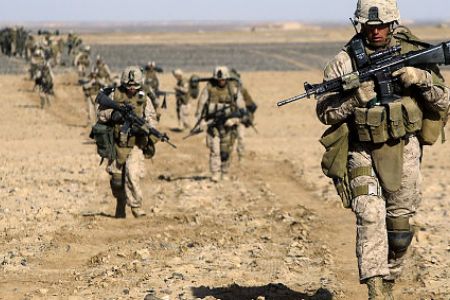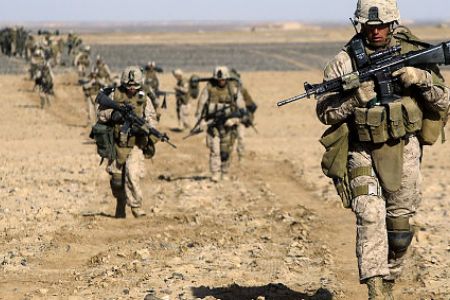 A foreign soldier operating the International Security Assistance Force (ISAF) has been killed in a roadside bombing in southern Afghanistan.
The US-led coalition has not revealed the nationality of the soldier and the exact location of the incident.
At least 27 US-led foreign forces have been killed in Afghanistan so far this year.
Last year's casualties for NATO soldiers stood at 711 foreign soldiers.
The developments come at a time when the US-led war in Afghanistan seems to be at a crucial stage with militants believed to be gaining ground.
The 2001 US-led invasion of Afghanistan was launched with the official objective of curbing militancy and bringing peace and stability to the country.
However, both US and Afghan officials admit that the country remains unstable as civilians continue to pay the heaviest price.
According to official figures, more than 2,308 US-led soldiers have been killed in Afghanistan so far.
The security situation remains fragile in Afghanistan despite the presence of 150,000 US-led foreign forces in the country.
The increasing number of troop casualties in Afghanistan has caused widespread anger in the US and other NATO member states, undermining public support for the Afghan war.