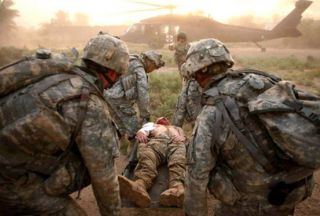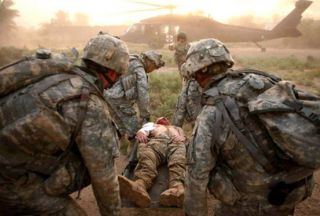 Another US-led soldier has been killed in southern Afghanistan one day before a major international donors' conference in Kabul.
"A foreign soldier was killed in Afghanistan on Monday after a Taliban-style bomb attack," NATO said in a statement on Monday without revealing the nationality of the trooper.
The death comes as Kabul is preparing to host officials from over 60 nations during the conference aimed at helping the war-torn country.
According to an AFP tally, the death brings to 379 the number of foreign soldiers to die in the Afghan war since the beginning of 2010.
The rising death toll has raised fears that 2010 could become the deadliest year for US-led forces in Afghanistan since the invasion of the country in 2001.
Meanwhile, four German soldiers were injured after a roadside bomb hit their vehicle in Afghanistan's northern Kunduz province on the same day.
"The incident occurred in Ali Abad district at 05:30 a.m. local time as a result three or four German soldiers were injured," Lieutenant Colonel Webber, a spokesman with the US-led forces in the province told Xinhua.
The violent incidents and rising fatalities in Afghanistan come despite a massive troop surge in the war-torn country.
Some 140,000 US-led troops are currently stationed in Afghanistan. A further 10,000 are expected to be deployed to the war-ravaged country in the coming weeks.