Afghanistan
US-led trooper killed in insider attack in S Afghanistan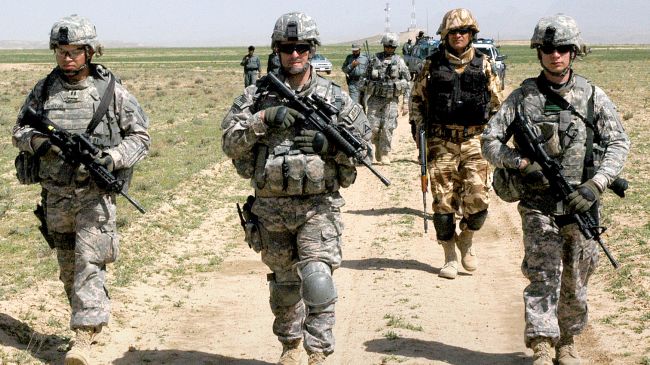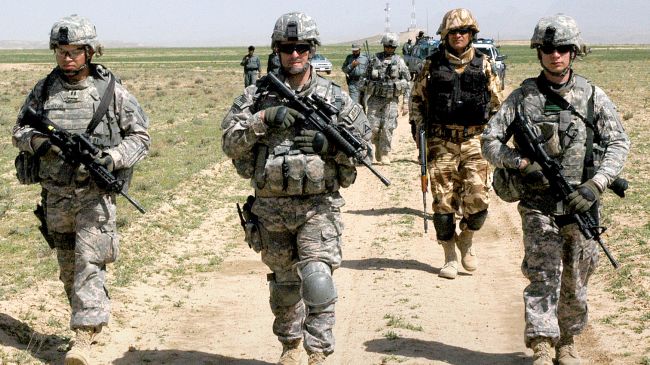 A US-led trooper has been killed after an Afghan soldier turned his gun on him in the war-torn country's troubled south, Press TV reports.
The US-led western military alliance said in a statement that the assailant also lost his life in an exchange of fire that ensued in the volatile region.
In line with the NATO policy, the statement did not disclose the soldiers' nationality, nor did it provide further details on the exact whereabouts of the incident. Most of the troops stationed in the volatile region are Americans.
Dozens of US-led foreign troopers have died in the so-called green-on-blue attacks, in which Afghan soldiers turn their guns on foreign forces in Afghanistan.
The term comes from a color coding system used by the US army to refer to Afghan and foreign forces.
There was a hike in such assaults – also called insider attacks – in 2012, as a result of which NATO restricted its joint operations with Afghan forces amid fears of more such attacks.
The latest death brings the number of US-led soldiers killed in Afghanistan this year to at least 136. However, 2010 remains the deadliest year for foreign military casualties with a death toll of 711.
According to the latest figures released by the website icasualties.org, 3,385 foreign soldiers have been killed in Afghanistan since the US-led war began more than eleven years ago.
The increasing number of military casualties in Afghanistan has caused widespread anger in the US and other NATO member states, undermining public support for the Afghan war.
The US and its allies invaded Afghanistan in 2001 as part of Washington's so-called war on terror. The offensive removed the Taliban from power, but the country is still gripped by insecurity.