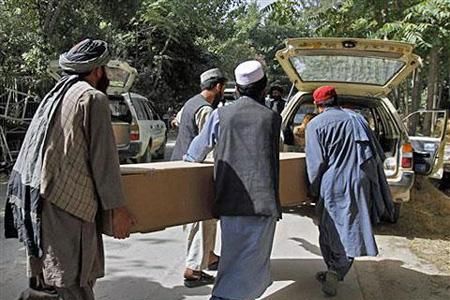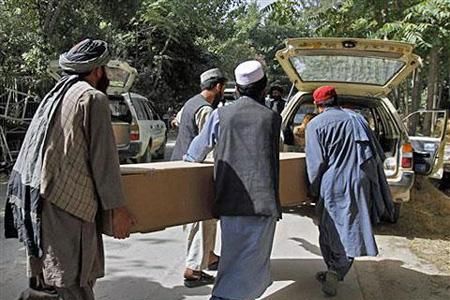 US-led troops have killed three civilians in Afghanistan amid growing discontent over the rising civilian causalities in the country.
NATO said on Wednesday that its troops have inadvertently killed three Afghans the Sangin district of Helmand Province.
The US-led military alliance says another civilian was also wounded in the fighting in the same volatile region.
Internal US military statistics show the Western forces have failed to reduce the number of civilian fatalities caused by foreign forces in Afghanistan.
The United Nations has reported that civilian casualties rose over 30 percent in the first half of 2010 compared to the same period last year.
Meanwhile, the US-led foreign forces in Afghanistan have launched a massive military operation in the southern province of Kandahar, inflicting extensive damages particularly on civilian property.
The US-led airstrikes have left hundreds of civilians dead in different parts of Afghanistan over the past months.
The rising casualties of the civilians have increased anti-US sentiments in the troubled region.