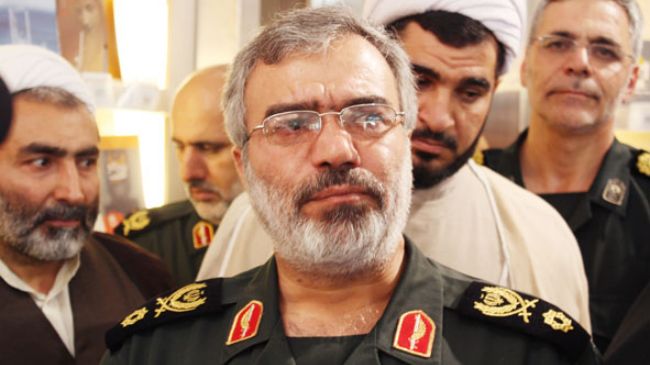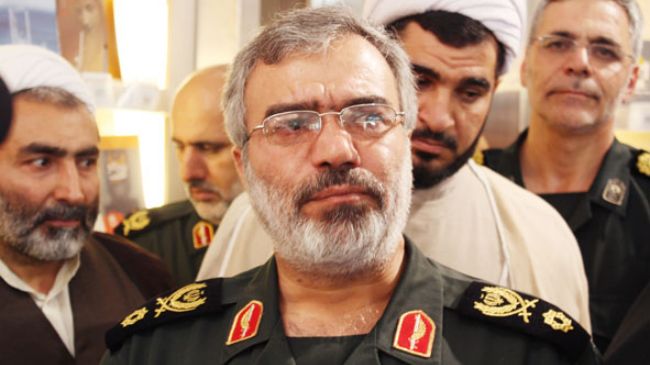 A senior commander of Iran's Islamic Revolution Guard Corps (IRGC) says the US is attempting to involve some Arab governments in its "dangerous Middle East game."
"The Americans intend to involve some Arab countries in their dangerous game in the Middle East," IRGC Navy Commander Admiral Ali Fadavi said in a meeting with Omani Royal Navy Commander Rear Admiral Abdullah Bin Khamis Bin Abdullah al-Raisi in Tehran on Tuesday.
"The US is striving to implement its fiendish polices and goals in the Middle East at the hands of the rulers of the countries in this region," Fadavi cautioned.
The IRGC commander reiterated Iran's stance of seeking interaction and cooperation with its neighbors in the Persian Gulf region to safeguard common interests, calling for regional cooperation against the expansionist polices of the enemies.
Fadavi went on to say that Iran has improved its military might to an extent where it is now capable of confronting any kind of threat and act of aggression.
"Today, the countries in the Middle East and the Persian Gulf are in a critical situation and the interests of each and every one of them are interwoven with those of others, and cooperation and thwarting conspiratorial intervention of foreign countries is the only way to achieve permanent security in the region," he said.
The Omani navy commander hailed close Tehran-Muscat relations and highlighted the capabilities of the nations in the region to secure their common interests by boosting cooperation among them.