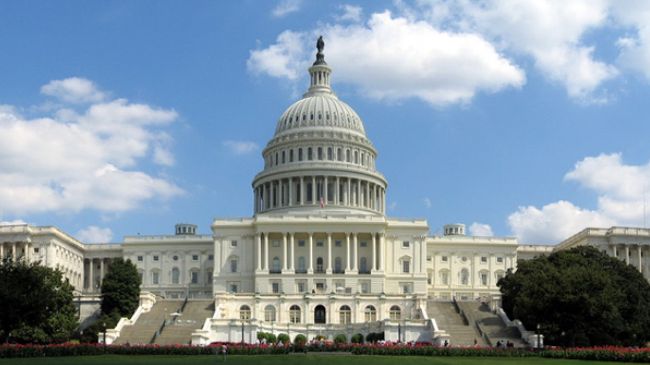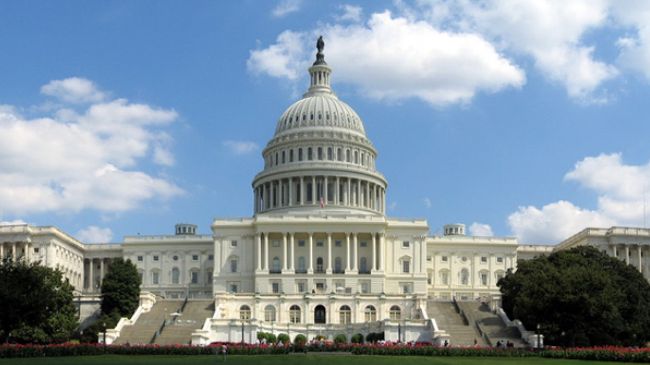 The US Senate prepared for a last effort on Wednesday to avoid a default that, if occurs, would be the fist in US history.
President Barack Obama, credit agencies and many economic experts have warned that failure in negotiations between two major parties in Congress could lead to a damaging blow to the US and global economy.
Top Democratic and Republican senators are said to be close to agreeing on a proposal to raise the $16.7 trillion debt limit, just one day before the October 17 deadline, according to Reuters.
The Senate's proposal will also consider reopening the partially shuttered government.
The GOP-controlled House of Representatives has so far failed to produce its own proposal despite its two attempts to do so.
Chris Van Hollen, a top House Democrat, told MSNBC late Tuesday night that Senate Majority Leader Harry Reid and Republican leader Senator Mitch McConnell "are very close" to an agreement.
The Senate's effort will probably be the last chance to end weeks of bitter fighting among Democrats and Republicans over the budget and debt ceiling.
The deal would extend US borrowing authority until February 7 and refund the government agencies until January 15 next year, ending the government shutdown that began on October 1.
On Tuesday, Fitch Ratings warned that it may downgrade the US AAA credit rating, if the Congress fails to raise the nation's self-imposed debt ceiling.
"Although Fitch continues to believe that the debt ceiling will be raised soon, the political brinksmanship and reduced financing flexibility could increase the risk of a US default," the agency said in a policy statement.
Standard & Poor's downgraded the US credit rating to AA status in 2011 following similar bickering over the federal spending and borrowing authority.
Fitch has now placed the US on what it calls Rating Watch Negative status.