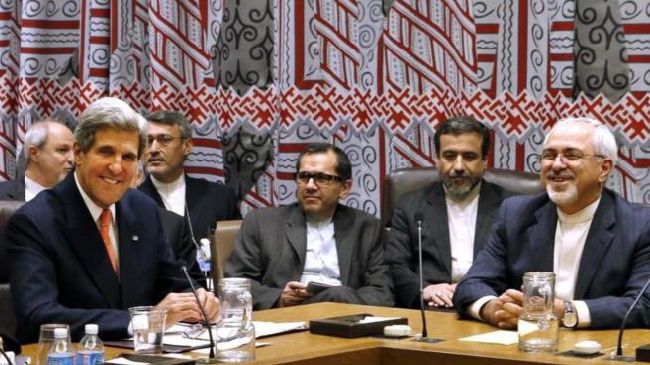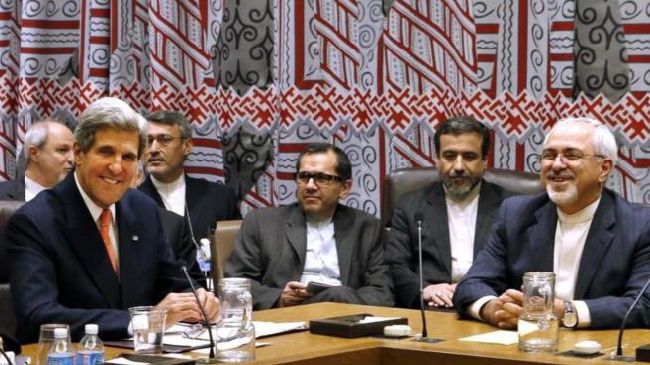 Despite harsh rhetoric from US lawmakers against a newly-sealed deal between Iran and the P5+1 – the five permanent members of the UN Security Council plus Germany -, hawks in Congress are now proposing a hold on additional sanctions against Tehran.
"I expect that the forthcoming sanctions legislation to be considered by the Senate will provide for a six month window to reach a final agreement before imposing new sanctions on Iran," said Bob Menendez (D-NJ) in a statement on Sunday.
Menendez's remark is in line with what two key Republicans said about the landmark deal. Sens. Mark S. Kirk, R-Ill., and Lindsey Graham, R-S.C., each indicated that a new sanctions regime accompanied by a six month delay in implementation would be a reasonable course, according to Rollcall.com.
President Barack Obama on Monday defended the deal reached at the weekend after a decade-long dispute over Iran's nuclear energy program.
"We cannot close the door on diplomacy, and we cannot rule out peaceful solutions to the world's problems. We cannot commit ourselves to an endless cycle of conflict, and tough talk and bluster may be the easy thing to do politically, but it's not the right thing for our security," said President Obama.
The agreement which came after four days of intense talks in Geneva, Switzerland, relaxes some of the economic sanctions for the next six months in hopes Western powers can reach a broader agreement on nuclear talks.
A number of US lawmakers in both chambers had expressed skepticism about the interim agreement. Sen. Charles Schumer (D-NY) had called the deal "disappointing." Sen. Menendez had said it gave too much away and Republicans had called it a "blow to our allies."
Also media reports had warned that the lawmakers may propose a new round of deal-killing sanctions.
Secretary of State John Kerry didn't respond directly when asked by ABC's George Stephanopoulos if Obama would veto new Iran sanctions.
The hawks now appear to have agreed with President Obama that diplomacy should be given a chance.
"I think it is appropriate that we wait six months to implement those, which will say to the Iranians, we need a final deal, and if not a final deal, these tougher sanctions are going to go in place," said Rep. Steny Hoyer in an interview on CBS's Face the Nation.