North America
US mass shootings prompt DoJ grants for in-school police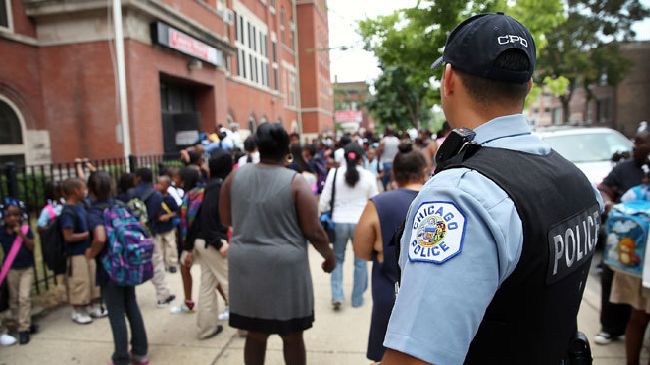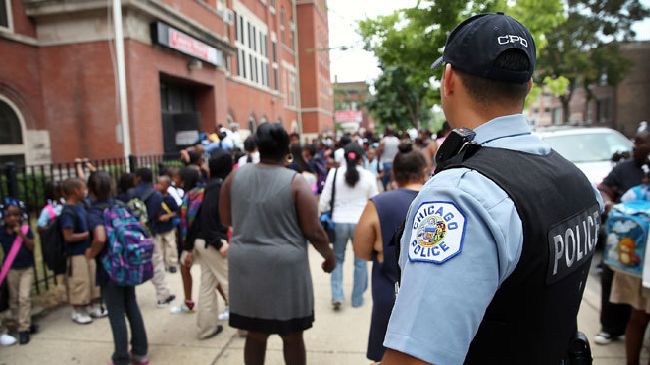 The US Department of Justice has said it would grant $44 million in order to provide 141 cities and counties across the United States with 356 school resource officers.
The decision was made in the wake of shooting incidents in some US schools, including a deadly rampage at an elementary school in Newtown, Connecticut, in December, 2012, which left 26 children and staff members dead.
The new grant will help many schools, including high schools in Modesto, California, to have their own officers to maintain the safety of students.
"Not only do they deter crime, but they provide opportunities for positive relations between students and law enforcement," Karen Servas, a Modesto City School District grant writer who worked with the city's police department to appeal for funding, told McClatchy.
However, many critics believe that having more cops in schools does not provide students with a safer educational environment and it would even worsen the "school-to-prison pipeline".
There is nothing indicating that the presence of officers at the schools makes them a safer place for students, says Marc Schindler, director of the Justice Policy Institute. "In fact, there's research supporting that there's likely unwanted consequences."
According to the American Civil Liberties Union (ACLU), the "school-to-prison pipeline" operates both directly and indirectly.
"Directly, schools send their students into the Pipeline through zero tolerance policies, and involving the police in minor discipline incidents. All too often school rules are enforced through metal detectors, pat-downs and frisks, arrests, and referrals to the juvenile justice system. And schools pressured to raise graduation and testing numbers can sometimes artificially achieve this by pushing out low-performing students into GED programs and the juvenile justice system.
"Indirectly, schools push students towards the criminal justice system by excluding them from the learning environment and isolating them from their peer groups through suspension, expulsion, ineffective retention policies, transfers, and high-stakes testing requirements."
A new study by US doctors has found that the US has 88 guns per 100 people and 10 gun-related deaths per 100,000 people – more than any of the other 27 developed countries they studied.