Iraq
North America
US military refusal to pull out troops to be met with Iraqi nation's resistance, MP warns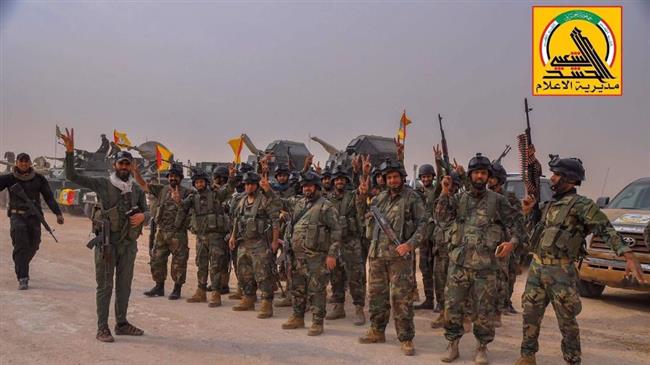 An Iraqi lawmaker has stressed the need for the implementation of a resolution adopted by Iraq's parliament concerning the expulsion of US-led foreign forces from the Arab country, saying that the Iraqi nation will resort to resistance in case the Pentagon refuses to abide by the decision.
"The decision to remove foreign troops from Iraq is an Iraqi matter. If the Iraqi government's political solutions for the withdrawal of foreign forces do not succeed, we will then resort to resistance to attain the objective," Mohammed al-Baldawi, a member of the Iraqi Parliament's Security and Defense Committee, told the Arabic-language Baghdad Today news agency on Thursday.
He made the remarks as the Wall Street Journal reported on Tuesday that authorities in Washington are counting on reconsidering the decision of former US president Donald Trump's administration to reduce the number of US forces in Afghanistan and Iraq.
The newspaper quoted Pentagon spokesperson John Kirby as saying that the official decision to review the number of US forces in Afghanistan and Iraq has not yet been taken.
He asserted, however, that the current US President Joe Biden's administration "is counting on a better understanding of the current situation with regard to operations in both countries."
Baldawi added, "The decision to expel foreign troops from Iraq has been finalized and it is irreversible. Foreign troops have no option but to withdraw. We are working with the government to implement the [parliamentary] resolution."
"The presence of US-led foreign troops in Iraq poses a dangerous threat to the security and stability of the country as well as the region, because the United States wants to plunge Iraq into turmoil. This is completely rejected," the Iraqi legislator concluded.
Anti-US sentiment has been running high in Iraq since the assassination of top Iranian anti-terror commander Lieutenant General Qassem Soleimani, commander of the Quds Force of Iran's Islamic Revolution Guards Corps (IRGC), and his Iraqi trenchmate, Abu Mahdi al-Muhandis, deputy head of the Popular Mobilization Units, along with their companions in a US terror drone strike authorized by Trump near Baghdad International Airport on January 3 last year.
Iraqi lawmakers approved a bill two days later, demanding the expulsion of all foreign military forces led by the United States from the Arab country.