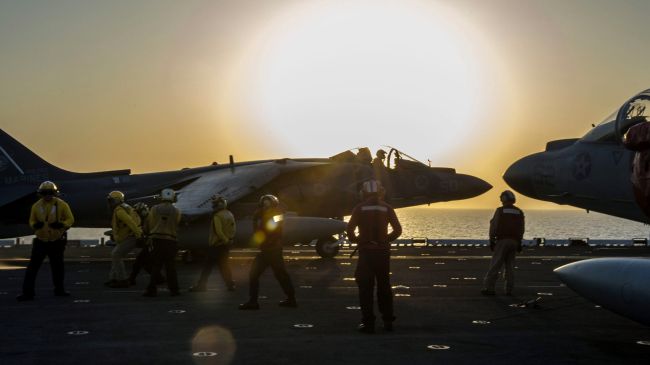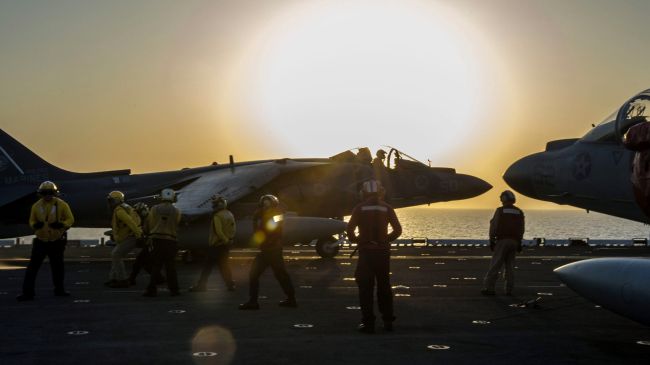 The United States continues to escalate its aerial campaign against ISIL terrorists in Iraq and Syria, shifting more attack and surveillance aircraft from Afghanistan to a base in Kuwait.
Military officials say that a dozen A-10 ground-attack planes have been moved from Afghanistan to Kuwait to support Iraqi ground troops battling the ISIL militants, the New York Times reports.
Half a dozen missile-firing Reaper drones are also expected to be redeployed from Afghanistan to be used in the war against ISIL.
However, as the US steps up the air campaign against the ISIL terrorist organization, military planners are finding it increasingly more difficult to pick up targets for the American air power.
"When we target a nation-state, we've typically been looking at their capability for decades, and have extensive target sets," said Maj. Sonny Alberdeston, the targeting chief at an Air Force base in South Carolina, where military planners analyze and select targets that US and coalition warplanes strike in Iraq and Syria.
"But these guys are moving around. They can be in one place, and then a week later, they're gone," Alberdeston told the Times.
The allied warplanes have carried out nearly1, 080 airstrikes in Iraq and Syria since the bombing campaign began on August 8, according to US Central Command.
General Martin Dempsey, chairman of the Joint Chiefs of Staff, said earlier this month that US forces have started training Iraqi troops in the western part of the country.
President Barack Obama has authorized dispatching up to 1,500 forces to Iraq, nearly doubling the planned US troop presence there.