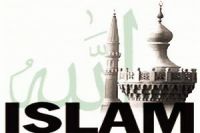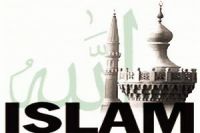 Praying to God to find his missed boarding card, a 10-year-old Muslim boy was branded a 'terrorist' and kicked-off a bus in New York after reciting short-prayer.
"I start in the name of God, the Most Merciful, the Most Beneficent," the Muslim child said, according to a lawsuit filed by his family against the Metropolitan Transportation Authority (MTA), Onislam.net reported.
The Brooklyn boy was abused while boarding the B-39 bus on his way home after school in October 2012.
Looking for his missing metro card, the boy, who was not named, recited a short prayer 'Bismillah ir-Rahman ir-Rahim', standing for "In the Name of Allah, the Most Merciful, the Most Beneficent".
Although the boy could successfully find his metro card, the bus driver insisted on tossing him off after shouting 'terrorist'.
"The driver said 'Get off! And used the T-word," Hyder Naqavi, lawyer for the boy and his family, told the Daily News, referring to the word 'terrorist'.
"(The child) said it as he was trying to find his card so he could get home.
"He was only 10 years old when this happened, but he was old enough to know what discrimination is, and unfortunately, now he knows what it feels like," Naqavi added.
When the boy arrived home, "he told his parents what happened, and they were obviously upset by it," Naqavi was quoted by New York Post.
Shocked by the incident, the boy shunned public transportation for months, until he decided to speak up recently.
The boy's family complained that they couldn't get any information about the investigation results, the lawyer said.
They cooperated with MTA during probe, after providing pictures of various drivers the boy could identify the criminal, Naqavi said.
Commenting on the incident, a leading Islamic advocacy group has praised the lawsuit which underlines discrimination against Muslims.
"It's very disappointing to see how young children have become the targets of discrimination because of their religion," Sadyia Khalique, the Director of Operations at New York chapter of the Council on American-Islamic Relations (CAIR-NY), said in a statement released on Wednesday, October 30.
"CAIR-NY applauds the filing of the lawsuit and we hope the MTA can take disciplinary action against the employee.