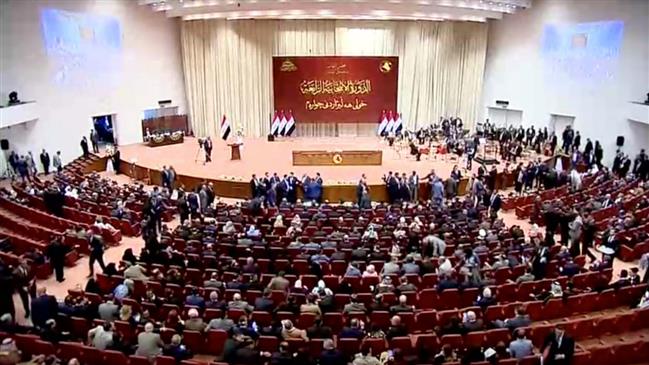 All the American forces must leave Iraq in line with a decision approved by the Iraqi parliament, says the chief commander of Iran's Islamic Revolution Guards Corps (IRGC).
"American forces must be expelled from Iraq in accordance with the decision approved by the country's parliament and this is also a public demand on the part of the Iraqi people," Major General Hossein Salami said in a meeting with the visiting Iraqi Defense Minister Lieutenant General Juma Anad Saadoun Khattab in Tehran on Sunday.
Anti-US sentiment has been running high in Iraq since the assassination of Lieutenant General Qassem Soleimani, the commander of the IRGC's Quds Force, and his Iraqi trenchmate Abu Mahdi al-Muhandis, the deputy head of the Popular Mobilization Units, along with their companions in a US terror drone strike authorized by US President Donald Trump near Baghdad International Airport on January 3.