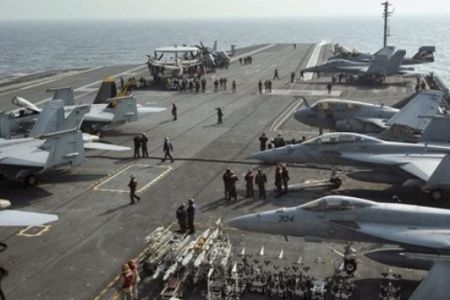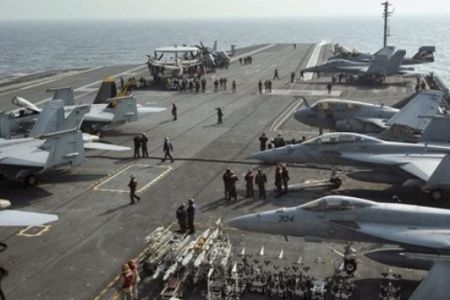 The US government is after tensions between North and South Koreas to have a justification for maintaining presence on the peninsula near its strategic rivals, a Koreas expert says.
"The United States wants to keep a base on the Korean Peninsula and really the only basis for staying there would be if North and South Korea are at each other's throat," Ella Rule from the Communist Party of Great Britain said on Sunday.
"If there is peace in Korea there will be no excuse for the United States to remain on the peninsula from where it has a foothold in his rivalries in China and Russia," she added in her interview with Press TV.
Rule explained further that it was not "in the imperial interests of the United States to remove themselves from Korea and therefore they keep on inflaming the situation."
Tension remains high on the Korean peninsula as the US and South Korean naval forces are currently carrying out four days of joint military exercises.
The drills are led by the US nuclear-powered aircraft carrier USS George Washington.
Pyongyang has called the war games "a grave provocation" which has brought the region to "the brink of war."
Reports indicate that Pyongyang has placed surface-to-surface and surface-to-air missiles on launch pads in the Yellow Sea.
On Sunday, the North's sole major ally China called for an emergency meeting of the six countries involved in the Korea talks nearly 20 months after negotiations broke off in April 2009.
The six-party talks — aimed at diffusing current tensions — bring together North and South Korea, the host country China, along with the United States, Japan and Russia.