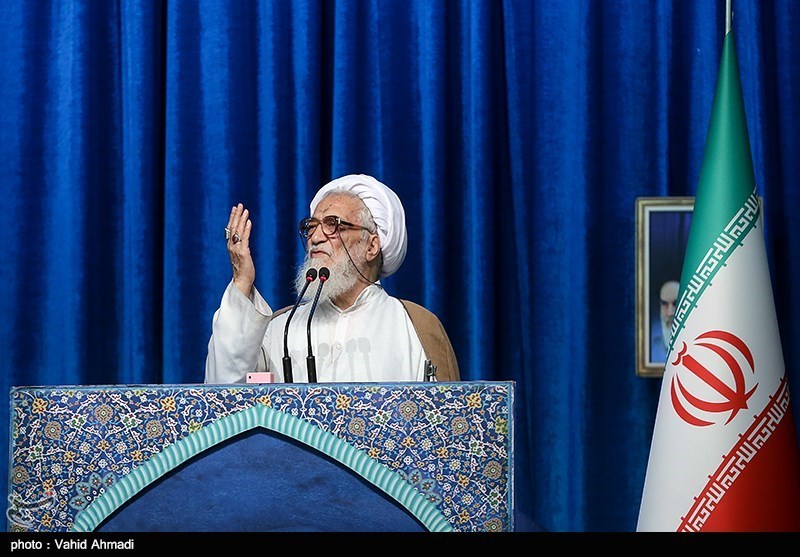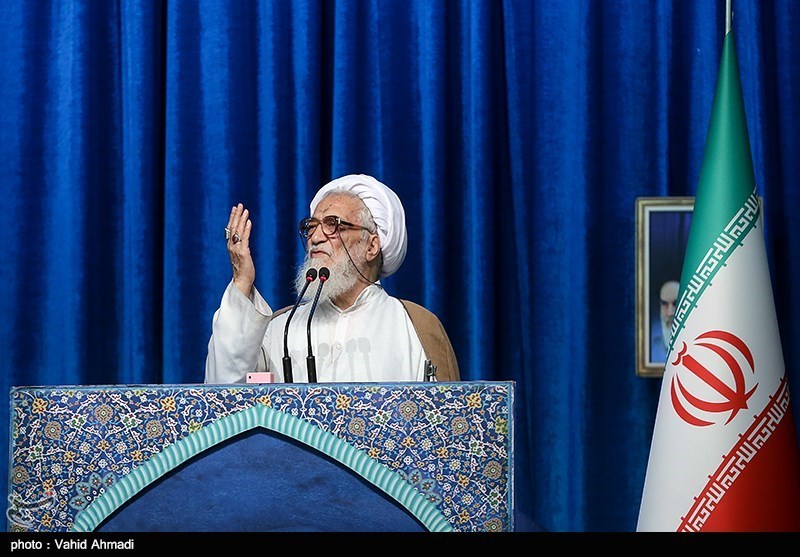 Tehran's provisional Friday Prayers leader highlighted the US government's isolation following its withdrawal from the 2015 Iran nuclear deal and re-imposition of anti-Tehran sanctions said Washington would never reach its goals behind the embargoes.
Addressing worshippers in Tehran on Friday, Ayatollah Mohammad Ali Movahedi Kermani shrugged off the US government's sanctions due to re-imposed against the Islamic Republic on Sunday, and said, "Today, no country, other than some regional regimes, is supporting the US measures."
"The possibility that the US can achieve its economic goals is very weak but it is certain that it (the US) will not reach political goals through the sanctions," the cleric noted.
"This is the first time that Europeans, in addition to publishing a statement against US policies, are also creating a mechanism to avoid sanctions and compensate for their consequences," he stated.
The European Union has vowed to counter US President Donald Trump's renewed sanctions on Iran, including by means of a new law to shield European companies from punitive measures.
On May 8, the US president pulled his country out of the Joint Comprehensive Plan of Action (JCPOA), the nuclear deal that was achieved in Vienna in 2015 after years of negotiations among Iran and the Group 5+1 (Russia, China, the US, Britain, France and Germany).
Following the US exit, Iran and the remaining parties launched talks to save the accord.
Trump on August 6 signed an executive order re-imposing many sanctions on Iran, three months after pulling out of the Iran nuclear deal.
He said the US policy is to levy "maximum economic pressure" on the country.
The second batch of US sanctions against the Islamic Republic is slated to take effect on Sunday, November 4.