North America
US nuclear commander: I'd resist Trump's 'illegal' nuke strike order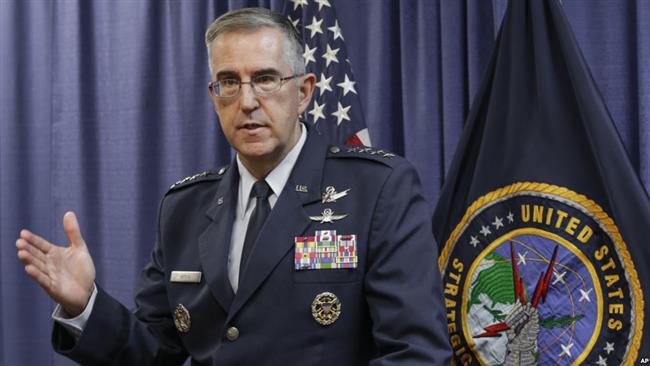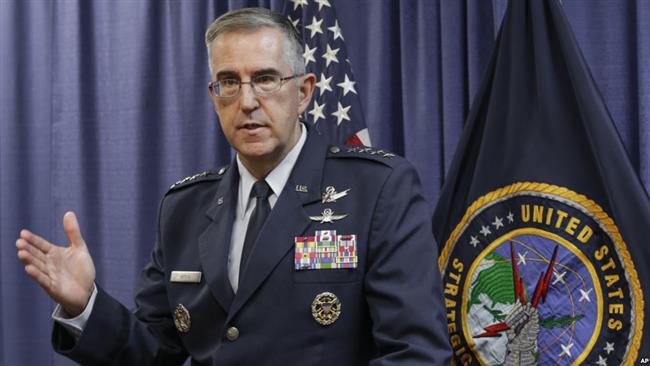 A top nuclear commander in the United States says he would resist an "illegal" nuclear attack order from President Donald Trump.
The head of US Strategic Command, General John Hyten, told an audience at a security forum on Saturday that he would tell Trump he couldn't carry out an illegal strike, CBS News reported.
"I provide advice to the president, he will tell me what to do," Hyten said. "And if it's illegal, guess what's going to happen? I'm going to say, 'Mr. President, that's illegal.'"
"And guess what he's going to do? He's going to say, 'What would be legal?' And we'll come [with] up options, with a mix of capabilities to respond to whatever the situation is, and that's the way it works. It's not that complicated," he explained.
Hyten, who is responsible for overseeing the US nuclear arsenal, said that running through scenarios of how to react in the event of an illegal order is standard practice.
"If you execute an unlawful order, you will go to jail. You could go to jail for the rest of your life," he added.
The commander's remarks follow a series of threats made by Trump against North Korea over Pyongyang's nuclear and missile programs.
During a visit to South Korea earlier this month, Trump addressed the county's National Assembly, where he portrayed his administration as much more willing than former US administrations to resort to military action against North Korea.
"We will not allow American cities to be threatened with destruction. We will not be intimidated," Trump said.
In a reaction to Trump's rhetoric, the North reiterated that it "will further bolster our nuclear, treasured sword of justice and defend our sovereignty and justice with nuclear weapons."
Back in August, Trump  threatened Pyongyang with "fire and the fury like the world has never seen," and later renewed the threat at the United Nations General Assembly, saying, "The United States has great strength and patience, but if it is forced to defend itself or its allies, we will have no choice but to totally destroy North Korea."
Hyten further called for the president "to create the conditions that the international community can reach out in different ways where we can work with the Republic of Korea, where we can work with our neighbors in the region."
He said Trump "by himself can't change the behavior of [North Korea's leader] Kim Jong-un.
Pyongyang has been under harsh international sanctions since 2006 over its multiple missile launches and nuclear tests. The United Nations Security Council, in September, tightened those bans even further after North Korea conducted its sixth and most powerful nuclear test involving a hydrogen bomb.