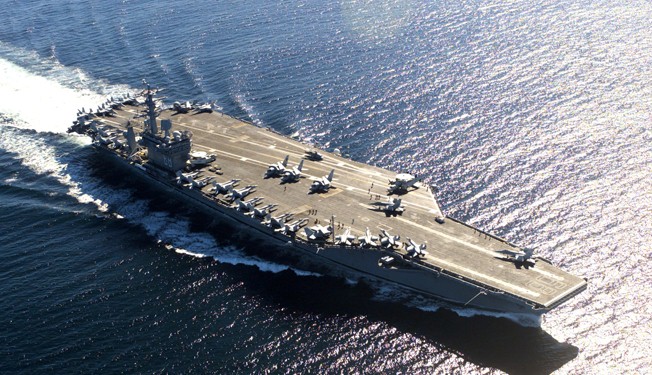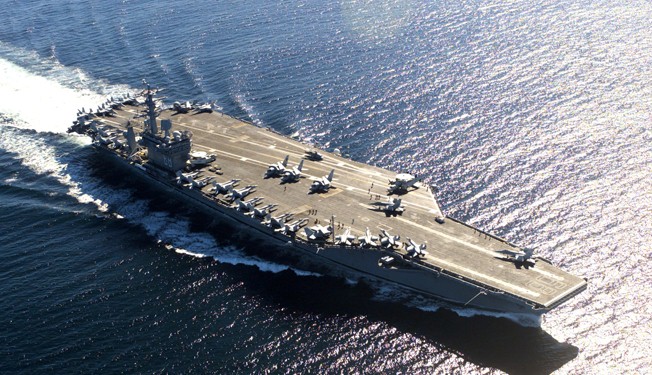 US's nuclear-powered aircraft carrier and its strike group have moved closer to Syria to help support a potential strike on the Arab country.
A defense official has confirmed that the USS Nimitz aircraft carrier is now moving closer to Syria but declined to give a specific location, AFP reported on Monday.
The carrier was set to head back to its home port in Everett, Washington, after a months-long deployment to the Arabian Sea when it reportedly received orders to stay in the area, the report said.
Five US aircraft carriers, The USS Stout, Mahan, Ramage, Barry and Graveley, are now positioned in eastern Mediterranean waters, ready to fire cruise missiles against Syria if President Barack Obama gives the order.
Obama has delayed the threat of missile strikes, saying he would seek formal approval from Congress after lawmakers return from recess on September 9.
Worries mounted in the region after US rushed to dispatch its warships toward Syria, threatening to bomb several areas in the country, based on conflicting reports of an alleged chemical attack in the country.
The US-backed militants posted pictures and videos of an alleged chemical attack which they claimed the Syrian army was responsible for it.
The Syrian government, which has already called for UN action against several cases of chemical attacks by anti-Syria militants in the country, rejected the claims as baseless and paved the way for a visiting UN team of inspectors to investigate the story.
Syria says the attack was actually carried out by the foreign-backed militants to open the way for their Western and regional supporters to attack Syria.
Despite killing of at least 100,000 people in the massive insurgency in Syria, the US had said that it would enter the conflict if a chemical attack was carried out.