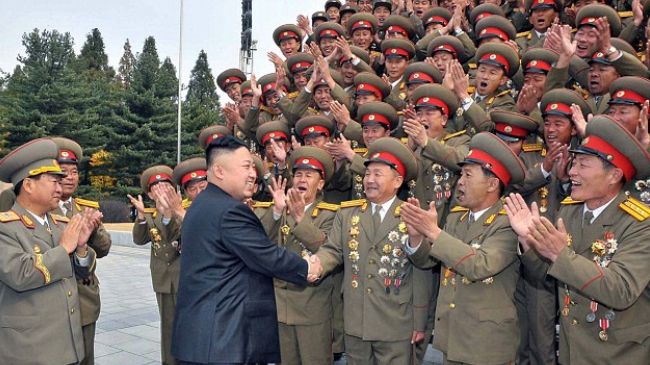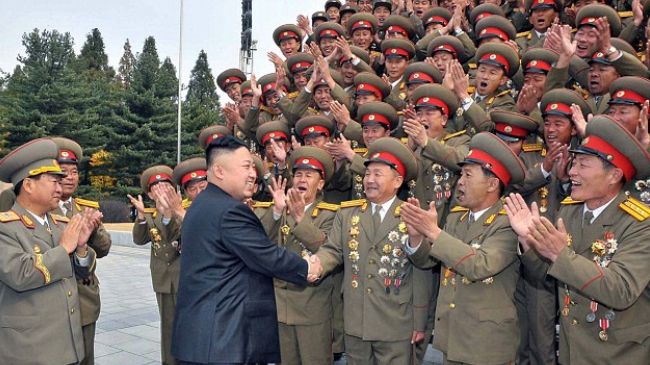 US officials have made two clandestine trips to North Korea in the past year in efforts to sway its new and younger leader Kim Jong Un into softening his nation's stance towards Washington.
The brief visits in April and August by a White House official and other US authorities were aimed at encouraging the new leadership to moderate its foreign policy after the death of his father, Kim Jong Il, in December 2011, The Los Angeles Times reports on Sunday, quoting former American officials.
However, the report says, the North Korean leadership snubbed the US scheme.
The former US authorities, who spoke on condition of anonymity, added that the first visit was "an unsuccessful attempt to persuade Pyongyang not to launch a long-range rocket."
North Korea, however, conducted the missile launch on April 12, which did not turn out to be a successful attempt, though a subsequent launch of another long-range rocket in December was successful.
The April trip, according to the officials quoted by the daily, was led by Joseph DeTrani, a North Korea expert who at the time directed the National Counter Proliferation Center in the Office of the Director of National Intelligence, "which coordinates US intelligence agencies," adding that it was not clear which American official led the August visit to North Korea.
DeTrani left the White House last year and now heads the Intelligence and National Security Alliance, an industry group.
"There are certain things I just won't talk about, and this is one subject I really feel it's not appropriate for me to comment on," DeTrani said in a telephone interview with the Times.
The unnamed officials further elaborated that Sydney Seiler, who is in charge of Korea policy at the National Security Council, made both trips to Pyongyang.
Seiler, according to the report, is a veteran CIA analyst that speaks Korean fluently.
This is while the White House, State Department and CIA have refused to confirm or deny the 2012 trips, the report adds.
Meanwhile, the North Korean government carried out its third and most powerful underground nuclear test earlier this month, after a surge of harsh anti-American rhetoric by its officials.