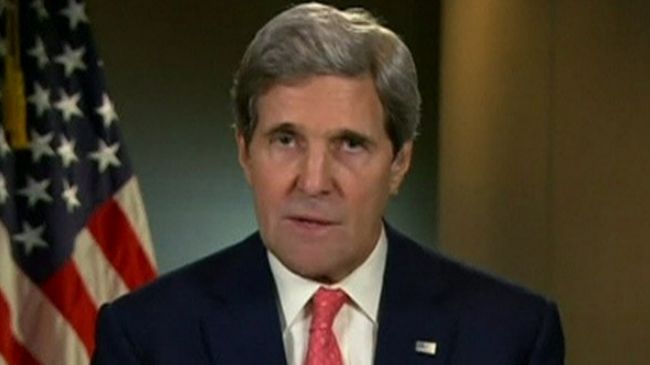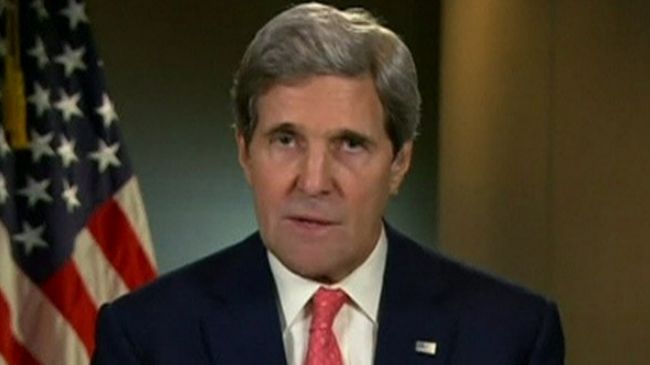 US Secretary of State John Kerry says the Obama administration is "open to discussions" with Iran and does "not rule out" military cooperation with the Islamic Republic to help resolve the crisis in Iraq.
Militants from the Islamic State of Iraq and the Levant (ISIL) have taken control of some key northern Iraqi cities including Mosul, the country's second-largest city, and Tikrit, the birthplace of former Baathist dictator Saddam Hussein.
The militants, who have posted pictures of their atrocious acts against Iraqis online, have vowed to continue their offensive towards the capital Baghdad but Iraqi armed forces have advanced toward their strongholds. Prime Minister Nouri al-Maliki has warned that the militants have nowhere to hide.
In an interview with Yahoo News on Monday, Kerry said Washington is "open to discussions" with Tehran if Iran can help end the violence.
"We're open to discussions if there is something constructive that can be contributed by Iran, if Iran is prepared to do something that is going to respect the integrity and sovereignty of Iraq and ability of the government to reform," he said.
Asked if the United States would seek possible military cooperation with Iran, Kerry said the Obama administration does "not rule out anything that would be constructive."
Kerry's remarks come as a number of US officials, including Rep. Peter King (R-New York) and House Homeland Security Committee Chairman Michael McCaul (R-Texas), have warned that the ISIL militants pose the greatest threat to the United States since the September 11, 2001 attacks.
Some US officials have already said that Undersecretary of State William Burns may discuss the recent crisis in Iraq with an Iranian delegation during nuclear talks in the Austrian capital, Vienna, which begins on Monday and will end on Friday.
However, Iran has repeatedly said that its delegation only discusses the country's nuclear energy program during the negotiations with the five permanent members of the UN Security Council – Britain, China, France, Russia, and the US – plus Germany.