North America
World News
US orders warships to stay in Mediterranean amid tensions with Russia
US Defense Secretary Lloyd Austin has ordered a fleet of warships to remain in the Mediterranean Sea amid rising tensions between the West and Moscow over Ukraine.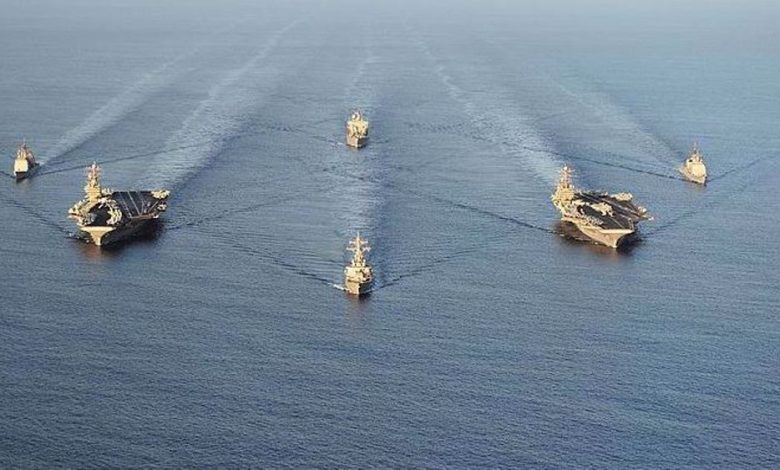 A defense official, who spoke to AP on the condition of anonymity, said on Tuesday that the USS Harry S. Truman, and the five American warships accompanying it, had been scheduled to sail from the Mediterranean on to the Persian Gulf. However, the need for their presence in Europe to give reassurance to Washington's allies and partners in the region prompted US officials to keep the strike group in the Mediterranean.
Russia has amassed an estimated 100,000 troops on its southern border with Ukraine. The US has claimed that buildup is a prelude to an invasion of Ukraine, an allegation Moscow has denied.
Instead, the Kremlin accuses Kiev and its Western backers of hatching plots to try to use force to reclaim control of the territories held by ethnic Russians seeking greater autonomy in the eastern Donbass region of Ukraine.
Russia has said that its southern neighbor being admitted to NATO is a red line. It has also demanded that no offensive weapons be deployed into Ukraine.
The US strike group in the Mediterranean includes five US ships — the cruiser USS San Jacinto and the guided missile destroyers USS Cole, USS Bainbridge, USS Gravely, and USS Jason Dunham. Also with them is the Royal Norwegian Navy frigate HNoMS Fridtjof Nansen.
The Truman left its home port of Norfolk, Virginia, on December 1 and entered the Mediterranean Sea on December 14. It had been scheduled to continue on into the Persian Gulf.
US President Joe Biden has pledged "unwavering support" for Ukraine, including through military aid. Russia has warned the US that support for Ukraine could destabilize the region.
Biden's administration has urged European allies, especially France and Germany, to stand by Ukraine, as well.