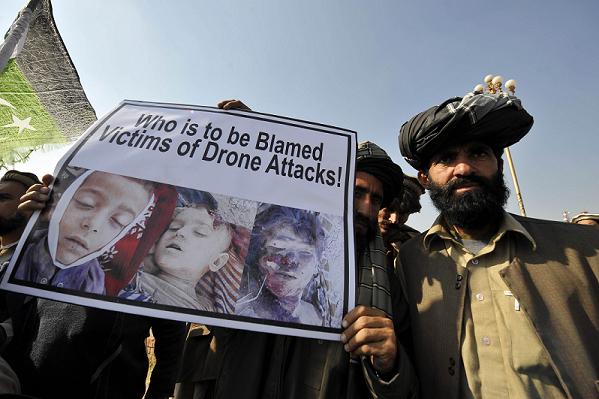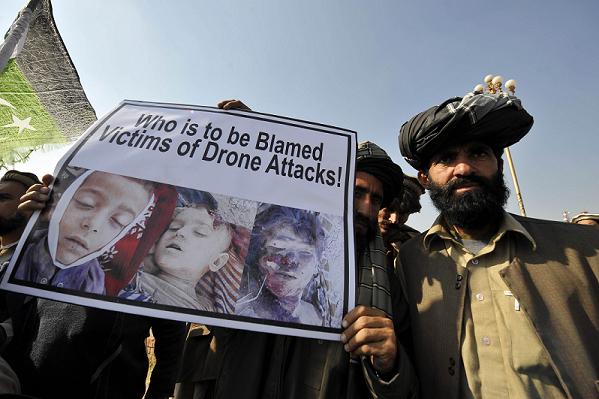 A report said on Sunday that Pakistan allowed American drone strikes on its soil on the condition that the unmanned aircraft would stay away from its nuclear facilities and the mountain camps where Kashmiri militants were trained for attacks in India.
Under secret negotiations between Pakistani intelligence agency ISI and America's CIA during 2004, the terms of the bargain were set, the New York Times reported Sunday.
"Pakistani intelligence officials insisted that drones fly only in narrow parts of the tribal areas – ensuring that they would not venture where Islamabad did not want the Americans going: Pakistan's nuclear facilities, and the mountain camps where Kashmiri militants were trained for attacks in India," the paper said.
Pakistani officials also insisted that they be allowed to approve each drone strike, giving them tight control over the list of targets, the daily added.
The "secret deal" over drone strikes was reached after CIA agreed to kill tribal warlord Nek Muhammad, a Pakistani ally of the Afghan Taliban who led a rebellion and was marked by Islamabad as an "enemy of the state," the NYT reported, citing an excerpt from the book 'The Way of the Knife: The CIA, a Secret Army, and a War at the Ends of the Earth'.
According to the report, a CIA official had met the then ISI Chief Ehsan ul Haq with the offer that if the American intelligence agency killed Muhammad, "would the ISI allow regular armed drone flights over the tribal areas."
The ISI and CIA also agreed that all drone flights in Pakistan would operate under the American agency's "covert action authority", which meant that the US would never acknowledge the missile strikes and that Pakistan would either take credit for the individual killings or remain silent, the NYT added.