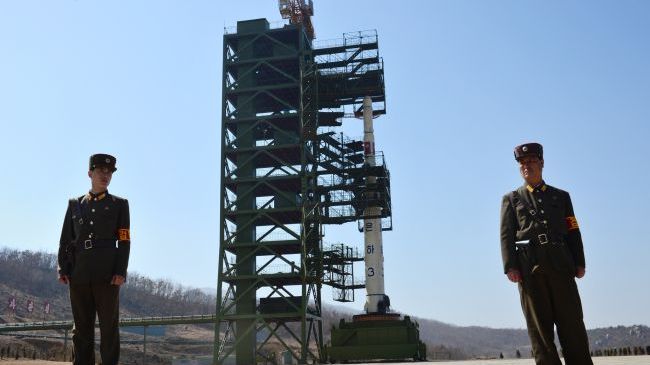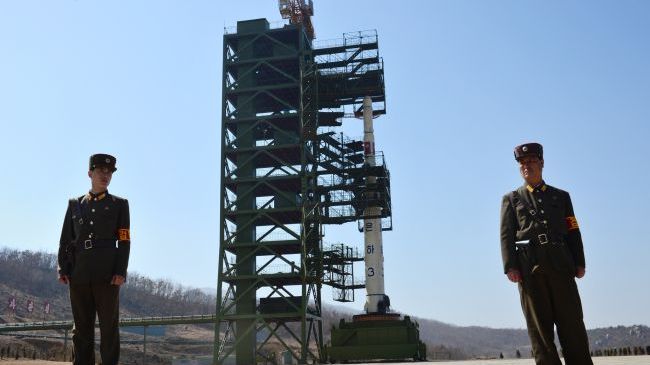 The commander of US forces in the Pacific has said he is considering the possibility that North Korea has an intercontinental ballistic missile that can strike the United States.
"Whether they are real or not, or whether they have the capability or not, (the) North Korean regime wants us to think they do and so we plan for that" to protect the US, Adm. Samuel Locklear told reporters on Tuesday.
Locklear said North Korea wants the world to know it is capable of launching such a missile so the US needs to take the threat seriously.
According to two weapons experts, apparently North Korea is getting closer to developing an intercontinental ballistic missile which could carry a nuclear warhead to the US.
The missiles which were photographed during a military parade in Pyongyang in July seemed more genuine than those photographed in April 2012, which were rejected as fakes.
"Last year's mock-ups were crude; the sorts of things engineers put together when they aren't sure exactly how all the parts will fit together in three dimensions and want to try out various possibilities," Jeffrey Lewis and John Schilling wrote on 38 North, a blog run by the US-Korea Institute at Johns Hopkins University's School of Advanced International Studies.
Locklear said North Korea poses the greatest threat to the area within his military command, stretching from waters off the west coast of the US to the western border of India.
North Korea has conducted a nuclear test, launched a long-range rocket into space and displayed its road mobile KN-08 missile at a military parade during the past 18 months.
It has also urged the US to stop its military drills, warning the country of "retaliatory strikes" if Washington commits "provocative acts."
Washington must remove its policy of hostility against Pyongyang if it seeks peace on both the Korean Peninsula and the "US mainland", North Korea has warned.