Syria
US plumber threatened after his truck used by terrorists in Syria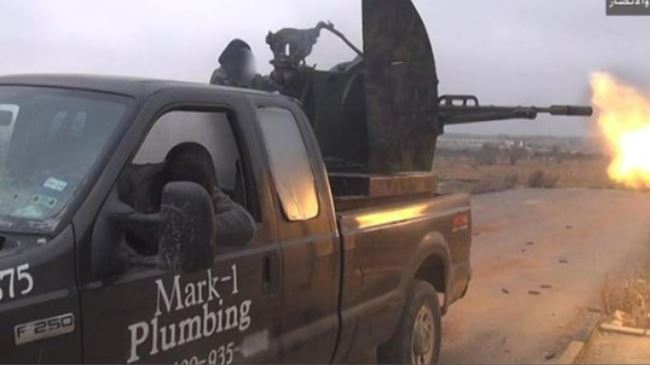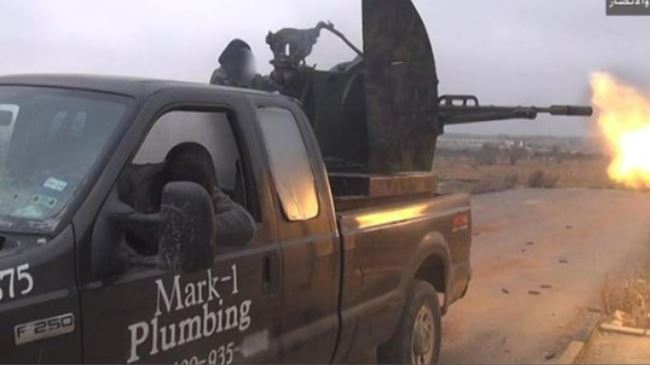 A US plumber in the state of Texas has been receiving threats after a photo was posted on the internet showing terrorists in Syria aboard his pickup truck, which still bears his company's logo.
Mark Oberholtzer, who owns Mark-1 Plumbing in Texas City, Texas, has faced a barrage of threatening phone calls since the photo of the truck he sold last year was posted on Twitter by terrorists fighting the Syrian government.
The photo allegedly shows militants aboard the Ford F-250 with the Mark-1 Plumbing logo on the door, firing a high-powered gun from the bed of truck.
The newly-emerged photo, however, could have been digitally altered by militants in Syria as a propaganda campaign.
Despite this, Oberholtzer continues to receive hateful phone calls from people in the US who think he is supporting terrorism.
"We have a secretary here, she's scared to death. We all have families. We don't want no problems," Oberholtzer told The Galveston Daily News.
"How it ended up in Syria, I'll never know," he added. "We have nothing to do with terror at all."
"To think something we would use to pull trailers now is being used for terror, it's crazy," Oberholtzer said. "Never in my lifetime would think something like that."
Thousands of militants from ISIL and other terror groups were trained by the CIA in Jordan in 2012 to destabilize the Syrian government of Bashar al-Assad. They now control large swaths of land in Iraq and Syria.