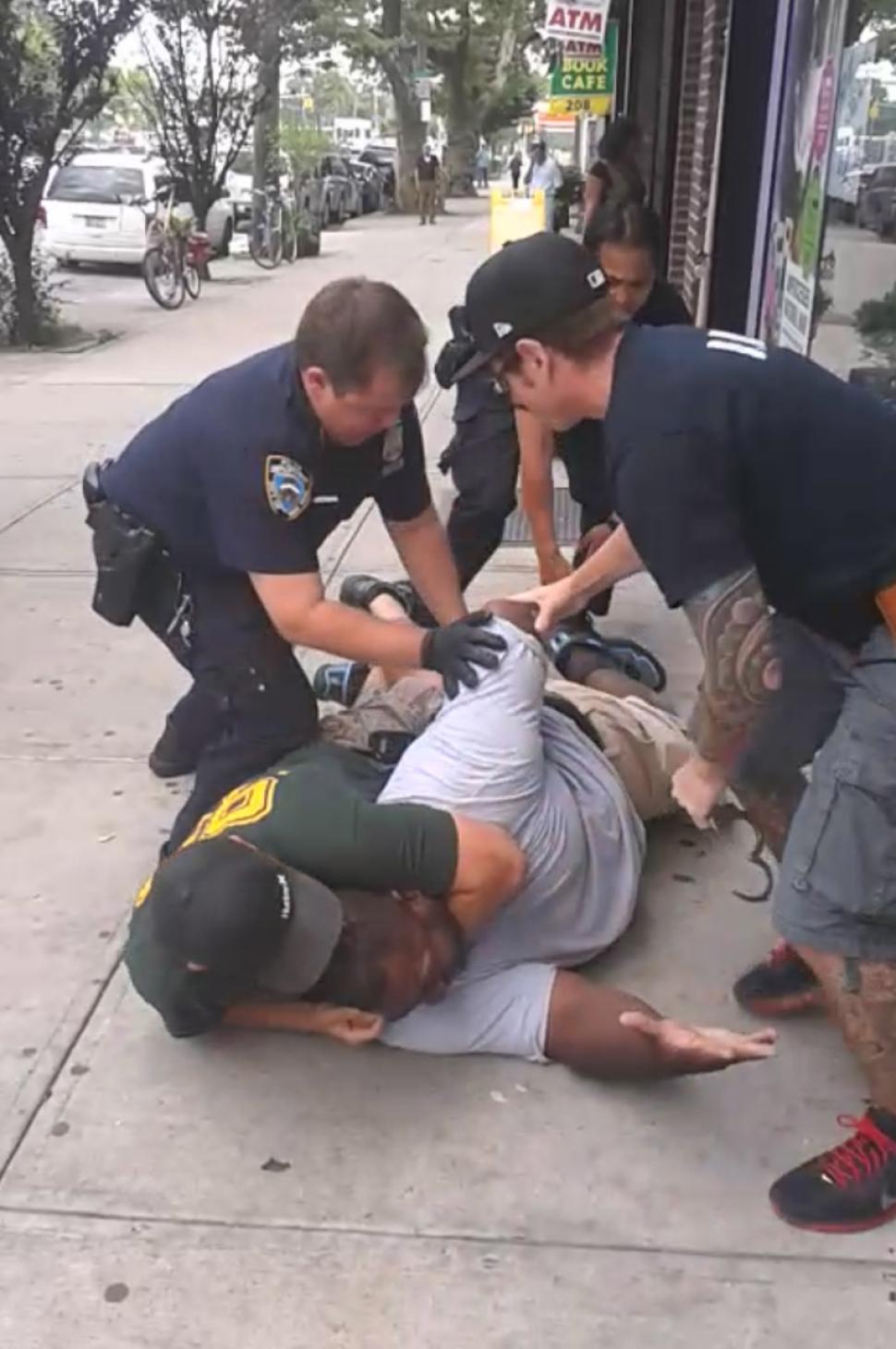 Police departments across the United States are applying brutal tactics against African-Americans, says Dr. Wilmer Leon, an American political scientist and activist based in Washington. 
Dr. Leon, a radio talk show host on Sirius Satellite Radio, made the remarks in a phone interview with Press TV on Thursday while commenting on a video in which police officers beat a man who has dropped to his knees and surrendered following a high-speed chase.
Authorities have vowed to investigate the incident. "The governor is aware of the situation and we've reached out to the New Hampshire Departments of Safety and Justice," New Hampshire Governor Maggie Hassan's office said in a statement. "All New Hampshire public safety officials are held to the highest standards."
Massachusetts State Police also said that a committee would review the pursuit and apprehension of the suspect.
Aerial footage taken from a media helicopter overhead shows officers drawing their weapons on a truck they had just stopped.
"It's incredibly disturbing," Dr. Leon said.
"This just shows another example of ongoing tactics that of just beating and abuse by police by individuals who are unarmed and have surrendered. There is no call for this," he said.
"What is upside all of this is that the gentleman actually is able to walk away from this incident unlike Tamir Rice, unlike Eric Garner, unlike so many other African Americans… this gentleman was at least able to walk away from the terrific beating that he was subjected to," he added.
"And what I think this also demonstrates is that these are not isolated incidences, these are obvious tactics that too many police departments in this country are implying," the analyst stated.
"And it is going to take national effort, a national response to be sure that the officers that are involved in these types of tactics face criminal prosecution," Dr. Leon noted.
The use of force by law enforcement has become the focus of national debate, particularly over high-profile killings of African-Americans by mainly white officers during the last several years.
Citizen and officer videos of arrests and killings have heightened scrutiny of police behavior. Simone, along with many of the officers in the video, appeared to be white.