North America
US protesters topple statue of Confederate general in Washington DC
Protesters have toppled a statue of a Confederate general in Washington DC, and set it on fire, as demonstrations against racism and police brutality continue across the country.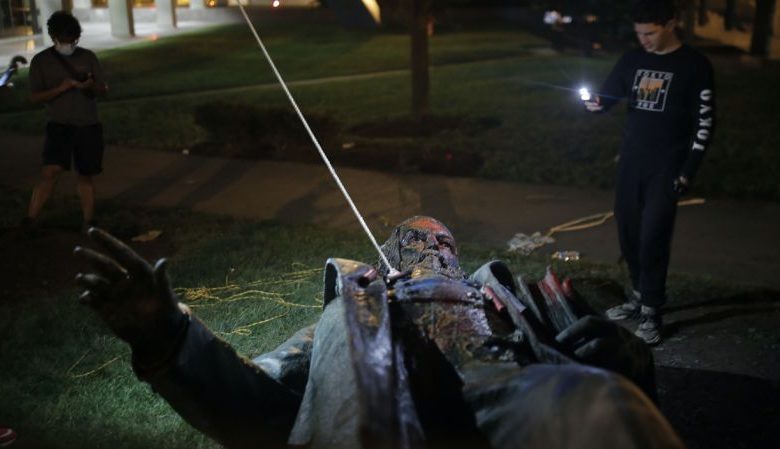 The figure of Albert Pike, the US capital's only statue of a Confederate general, was pulled down by rope late Friday before dozens of demonstrators started chanting "black lives matter" and set fire to it.
US President Donald Trump afterwards labeled the act as a "disgrace."
"DC police are not doing their job as they watch a statue be ripped down & burn. These people should be immediately arrested. A disgrace to our Country!", Trump tweeted.
Thousands marched through US cities on Friday to demand racial justice during the Juneteenth holiday, which commemorates the end of slavery in the US.
Capping nearly one month of protests over the death of a black man, George Floyd, under the knee of a white police officer, demonstrators took to the streets from Atlanta to Oakland, California, blending the Juneteenth holiday with calls for racial justice.
Demonstrators had earlier gathered in Washington outside the Lincoln Memorial and near the White House.