North America
Iraq
Middle East
US puppet Daesh terrorists attack Iraqi power station after US airstrikes on country
An Iraqi power station in the holy city of Samarra has been struck by Katyusha rockets reportedly fired by Daesh terrorists after the United States conducted airstrikes earlier on the country's western border region.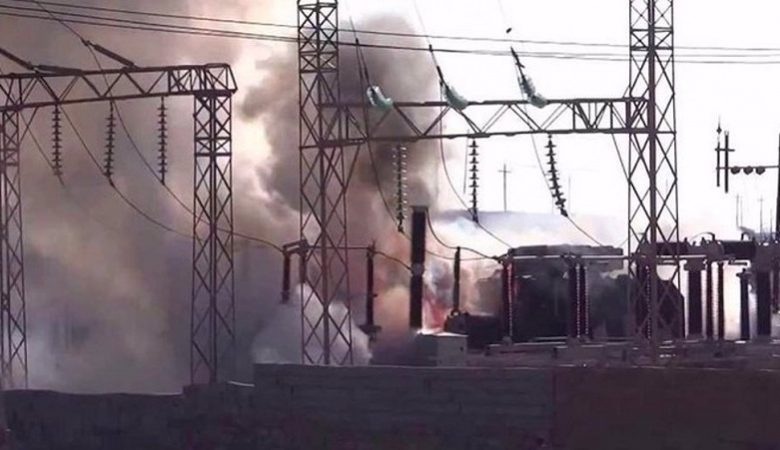 Iraq's Ministry of Electricity announced on its Facebook page that the country's Salah al-Din Power Station in the city was targeted by the rockets, causing severe damage to parts of the generating unit.
According to Press TV, the Daesh terror group claimed responsibility for the attack.
Following the terror attack in Samarra, several Iraqi power towers along the electricity transfer line from the eastern Diyala Province to east Baghdad were also damaged by explosions that resulted in shutting electric power on their path, IRNA reported on Monday, citing the Iraqi ministry.
According to the report, the terror operation was carried out near the Khan Bani Sa'ad area of the Baqubah district in the southwestern part of the Diyala Province.
The late Sunday terror attacks on the Iraqi power grid coincided with the US military's aerial bombardment of facilities along the Iraq-Syria border.
The US Defense Department's Press Secretary John Kirby announced the air raids in a Sunday statement, claiming that the "precision airstrikes" had targeted two locations in Syria and another in Iraq near their common border.
Kirby added that the attacks had taken place "at President Biden's direction," alleging that they struck "facilities" used by "multiple" groups.
He further claimed that the targets had been selected because the alleged facilities were used by groups "that are engaged in unmanned aerial vehicle (UAV) attacks against US personnel and facilities in Iraq."
This is while Syria's al-Ikhbariyah news channel reported that the air attacks had targeted the town of al-Bukamal in the eastern Province of Dayr al-Zawr, adding that "massive explosions" had shaken areas that lie along the common border.