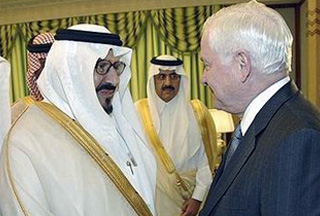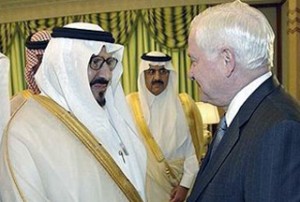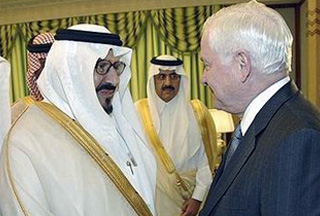 US Defense Secretary Robert Gates has paid a visit to Saudi Arabia, seeking to win the support of the United States' closest ally in the Persian Gulf on tough sanctions against Iran over its nuclear program.
Gates met with King Abdullah and the Saudi crown prince as part of the US administration's diplomatic push for new United Nations Security Council (UNSC) sanctions against Iran.
"We are certainly hopeful that the Saudis will use whatever influence they have which is considerable in this region and throughout the world to try and help us in our efforts at the UN so we can get meaningful sanctions enacted against Iran," US press secretary Geoff Morrell told reporters on Wednesday.
As China, a veto-wielding permanent member of the UNSC, is highly skeptical of new Iran sanctions, Washington hopes to win Saudi Arabia's support in persuading Beijing to change its stance toward Iran and its nuclear program.
The US hopes the Saudis could guarantee China, which has extensive trade ties with main oil producer Iran, stable crude supplies in the event of disruption from Iran, AFP reported.