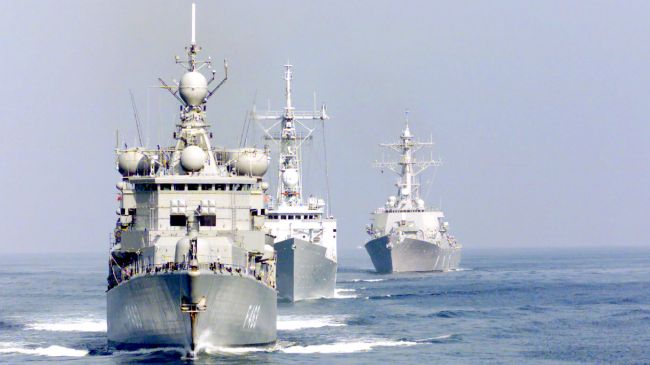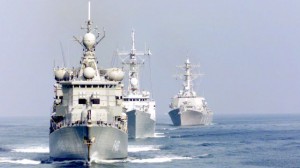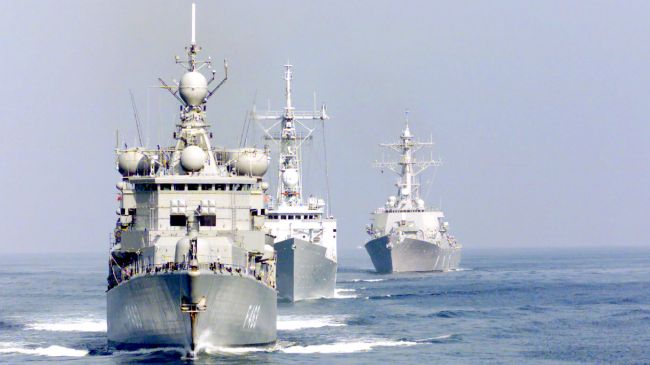 NATO rapid reaction standing maritime forces have arrived in the Baltic Sea amid the escalation of tensions between the United States and Russia over the crisis in Ukraine.
The deployment of NATO forces is part of the military alliance's bid to strengthen its presence in Eastern Europe.
Meanwhile, Deputy Supreme Allied Commander Europe (DSACEUR) General Sir Adrian Bradshaw and senior Estonian military officials discussed military preparedness measures during their Wednesday meeting in the Estonian capital, Tallinn.
"Estonia is playing a key role as part of NATO's collective response capability during times of increased tension by providing the ENS Admiral Cowan [minehunter] to our Standing Maritime Group which is currently in the Baltic Sea," General Bradshaw was quoted as saying.
Recently, an Estonian Mine Countermeasures Ship joined one of Standing NATO Mine Countermeasures Groups as part of NATO's increased presence in the region.
NATO also plans to augment its air defenses and carry out military exercises in East European countries.
"Amari Air Base in Estonia will play a key role in NATO's expanded air policing efforts," Bradshaw said, adding that Danish F-16s stationed in Estonia "will send a clear message that NATO is prepared to meet and deter any threat to the Alliance." he said.
Poland is to deploy four MiG-29 aircraft while Britain is to contribute four Typhoons.
NATO's expanded military presence comes against the backdrop of the crisis in Ukraine.
Tensions between Western powers and Moscow heightened after Crimea declared independence from Ukraine and became part of Russia following a referendum on March 16, in which almost 97 percent of the participants voted for joining the Russian Federation, with a turnout of over 83 percent.