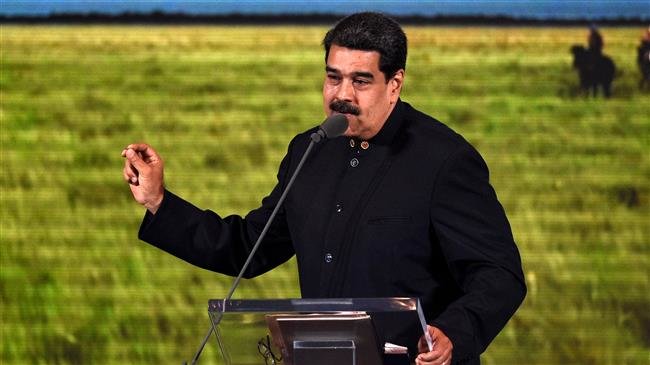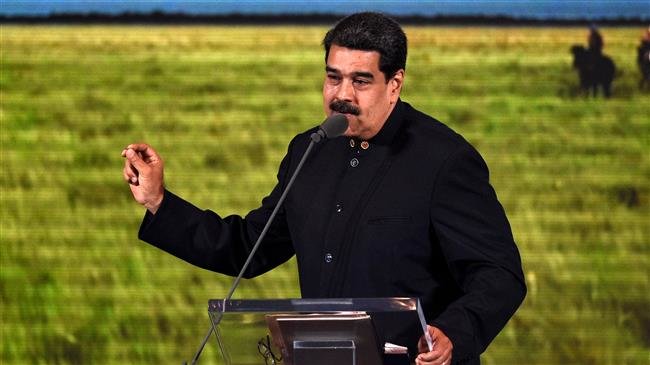 The United States has built up pressure on the Venezuelan government by sanctioning five top officials close to President Nicolas Maduro.
The new sanctions by the Treasury Department block assets connected to high-ranking officials in Venezuela's intelligence agency as well as the head of the state oil company.
This comes as recent unrest in Venezuela, where US-backed opposition Juan Guaido has been challenging the leadership of Maduro, amounted to an attempted coup that had so far failed.
The sanctions target the Venezuelan intelligence agency's leader, Manuel Ricardo Cristopher Figuera; its first commissioner, Hildemaro Jose Rodriguez Mucura; the commander of Venezuela's Directorate General of Military Counter-Intelligence, Ivan Rafael Hernandez Dala; the head of a police unit known as FAES, Rafael Enrique Bastardo Mendoza; and the president of Venezuela's state-owned oil company, Manuel Salvador Quevedo Fernandez.
"Treasury continues to target officials who have helped the illegitimate Maduro regime repress the Venezuelan people," US Treasury Secretary Steven Mnuchin said in a statement on Friday.
"We are sanctioning officials in charge of Maduro's security and intelligence apparatus, which has systematically violated human rights and suppressed democracy, including through torture and other brutal use of force."
Separately, Washington unveiled plans to airlift over 200 tons of aid to the Venezuelan border in Colombia.
US military aircraft are scheduled to deliver the aid on Saturday, according to a US official.
"This man Maduro has created a humanitarian crisis," Secretary of State Mike Pompeo told reporters in Reykjavik, Iceland. "As soon as this weekend we will continue to deliver massive humanitarian assistance."
US aid is political theater: Maduro
Maduro has called the US move to send aid to Venezuela political theater, noting that Washington is just trying to further destabilize his country.
"The theatrical presentation they are attempting on February 23 will not happen." That date is when Guaido had said aid would arrive in the crisis-stricken country.
Venezuela has been in political turmoil in the past couple of months, with the opposition blaming Maduro for an ailing economy, hyperinflation, power cuts, and shortages of basic items.
Several EU member states, including Spain, France, the United Kingdom, Denmark, Sweden, and Austria, has announced their recognition of Guaido as "acting president" of Venezuela. The US, along with a number of its Latin American allies, had already recognized Guaido as such.
Russia, China, Turkey, and Iran, among other countries, have however supported the elected government of Maduro, warning against foreign meddling in Venezuela's domestic affairs.