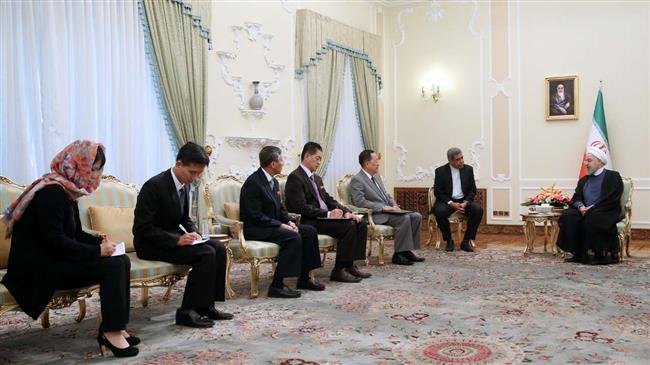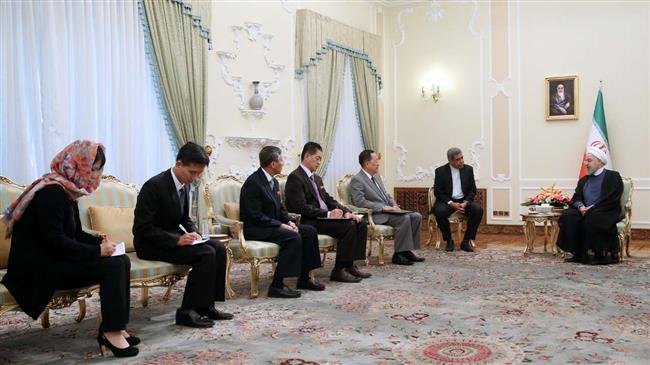 North Korea's foreign minister has criticized the US decision to reimpose sanctions on Iran as a "wrong" move, saying the measure runs counter to international law.
In a meeting with President Hassan Rouhani in Tehran on Wednesday, Ri Yong-ho said Washington's withdrawal from the Iran nuclear deal and the subsequent reimposition of the bans that had been lifted based on the multilateral agreement are wrongful and in contravention of international regulations.
Ri also added that Tehran and Pyongyang enjoy friendly relations and share common views on various regional and international issues.
The enhancement of relations with Iran and confronting unilateralism are among North Korea's strategic policies, he said.
The North Korean diplomat further briefed Rouhani on the negotiations between Pyongyang and Washington that took place in Singapore in June.
Meanwhile, President Rouhani said that due to its performance in recent years, the US has become an "unreliable" state in the eyes of the international community, which honors none of its commitments.
Under the current circumstances, he said, friendly countries should stand together and boost their cooperation.
Iran is willing to expand relations and cooperation on all fronts with the global community, including Pyongyang, Rouhani added.
The Iranian chief executive also said that Iran seeks peace and security on the Korean Peninsula, and that Tehran attaches significance to the developments in that region.
Ri arrived in Tehran Tuesday for an official visit at his own request. Earlier he met with Foreign Minister Mohammad Javad Zarif for discussions on bilateral, regional and international issues.
The two ministers expressed satisfaction with the quality of Tehran-Pyongyang ties and welcomed further enhancement of relations.
Last time, he visited Tehran, he was accompanying a North Korean delegation to take part in President Hassan Rouhani's inauguration ceremony.
This is the first time a senior North Korean official visits Iran since June 12, when US President Donald Trump held a historic summit with the Asian country's leader Kim Jong-un in Singapore.
The North Korean minister, whose country has for years been under pressure by the US, arrived in Tehran hours after Washington re-imposed its sanctions against Iran, which had been lifted under a 2015 multilateral nuclear deal.
The US unilaterally pulled out of that deal in May.
Tehran has invariably called for peace and stability on the Korean Peninsula, while discouraging regional tensions that could pave the way for foreign intervention.
The Islamic Republic has also warned Pyongyang of Washington's unreliability when it comes to deal making.