Iraq
US rules out air attack on Iraq terrorists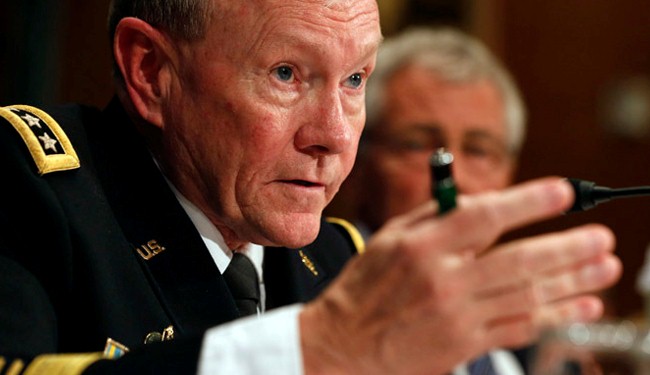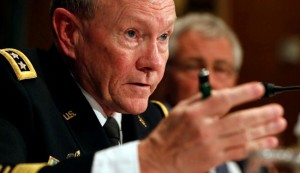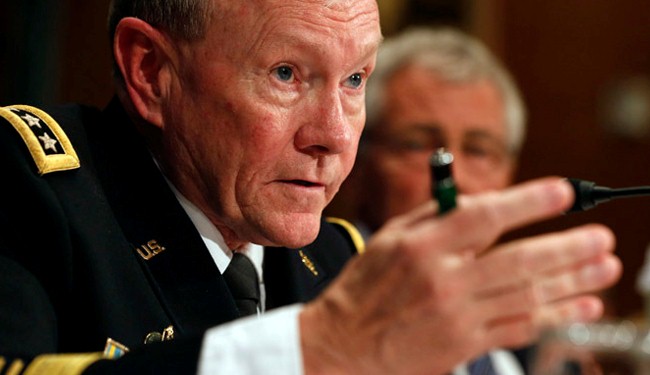 American officials have confirmed that the Iraqi government has explicitly asked the Pentagon to conduct airstrikes against militants taking their country by storm, but the United States is reportedly ill-prepared to wage suck attacks.
Intelligence gaps have left the White House uncertain about when or where to strike the militants, the Associated Press reported on Wednesday, worsening the likelihood that any aerial attack would prove to be successful.
"We have a request from the Iraqi government for air power," Joint Chiefs of Staff Chairman Gen. Martin Dempsey told US lawmakers during a Senate hearing early Wednesday.
Dempsey added, however, that the results of a strike would be unknown "until we can clarify this intelligence picture" in Iraq.
"It's not as easy as looking at an iPhone video of a convoy and then striking it," the chairman told a Senate appropriations subcommittee.
Confirmation of the request from Baghdad comes less than two days after President Barack Obama announced that 275 US trooped would be deployed to America's embassy there to protect diplomats in the midst of escalating violence.
In recent day, militants with the so-called Islamic State in Iraq and the Syria group affiliated with Al-Qaeda have escalated a campaign that as of mid-week has led to the capture of two major cities and put Baghdad on high alert.
Following nearly a decade-long war on the heels of the 2003 US invasion of Iraq, Pres. Obama last week said that America will not "allow ourselves to be dragged back into a situation" similar to what happened after that campaign.
"The United States is not simply going to involve itself in a military action in the absence of a political plan by the Iraqis that gives us some assurance that they're prepared to work together," he said.
That refusal to strike ISIL insurgents has since proven to be a dividing concept in the US, where lawmakers on both sides of the aisle are split with regards of what role, if any, American troops should have in the escalating crisis.
During Wednesday's briefing, Dempsey added that the US has mobilized "a great deal of manned and unmanned ISR to gain clarity" in the region, according to the Guardian, referring to intelligence, surveillance and reconnaissance planes and other aircraft.