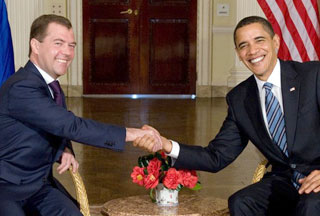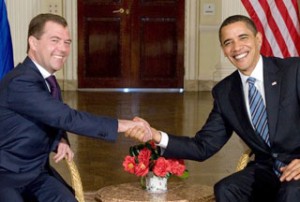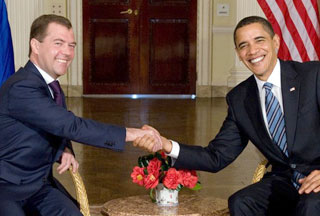 The Kremlin says Russia and the US are likely to set a date for the signing of a new pact to cut nuclear arms known as START.
The heads of state have, by an already established tradition, held a regular exchange of views on the situation in the final stages of preparation of the new Strategic Arms Reduction Treaty (START). Both sides expressed satisfaction with the high level of agreement in the major provisions of the draft treaty.
It was underlined that it is now possible to talk about specific dates for the submission of the draft START treaty for signing by the heads of state, the Kremlin press service said in a statement on Saturday.
The White House also said that the leaders of the two countries are committed to concluding the deal soon.
However, no date has been announced for the deal to reduce the two countries' nuclear arsenals.
Russia and the United States have been negotiating a replacement to the Strategic Arms Reduction Treaty since the Russian and US presidents met in April last year, but the finalization of the document has dragged on, with US plans for a missile system in Europe a particular sticking point.
The previous deal, known as START 1, the cornerstone of post-Cold War arms control, expired on December 5