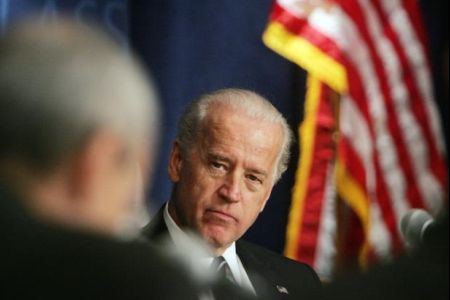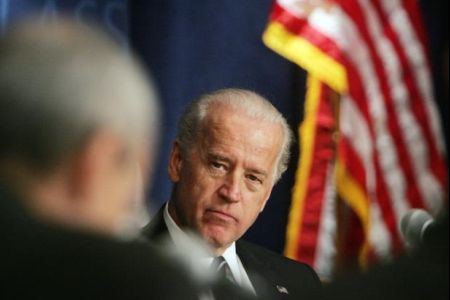 US Vice President Joe Biden has said that the US and Russia possess 90 percent of nuclear weapons in the world, calling on US lawmakers to ratify a new arms deal with Moscow.
Biden called on Congress representatives to approve the New START (Strategic Arms Reduction Treaty) nuclear arms treaty with Russia before the end of the year.
"Failure to pass the New START Treaty this year would endanger our national security," Biden said in a statement published on Tuesday, hours after an influential Republican senator said the Senate should postpone voting on the treaty, Reuters reported.
"Without ratification of this treaty, we will have no Americans on the ground to inspect Russia's nuclear activities, no verification regime to track Russia's strategic nuclear arsenal, less cooperation between the two nations that account for 90 percent of the world's nuclear weapons, and no verified nuclear reductions," Biden emphasized.
The New START is a bilateral nuclear arms reduction pact signed between US and Russian in April 2010, according to which the number of each of the two countries nuclear warheads should be limited to 1,550 from the original START treaty ratified in 1991.
The new pact also calls for setting up of a process in order to carry out inspections of each side's stockpile of nuclear weapons.
The US and Russia, both signatories to the Non Proliferation Treaty, are major possessors of nuclear weapons.
US President Barack Obama, whose political capital in Congress trickled away following Democrat's drubbing in mid-term elections, has pressed ahead with his plans to put the treaty to vote by the end of this year.
The treaty requires 67 votes for passage in the Senate, but Republican senators have shown lack of interest to vote on the treaty before the new Congress gathers in January, because they are currently shy of majority in the Senate as compared to democrats who hold 50 seats.
Earlier on Tuesday, Republican Senator Jon Kyl of Arizona, who is regarded as an influential politician on nuclear issues said the Senate should frustrate Democrat's efforts to approve the treaty.