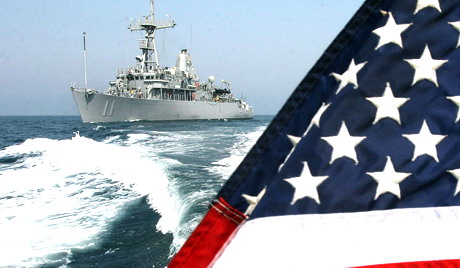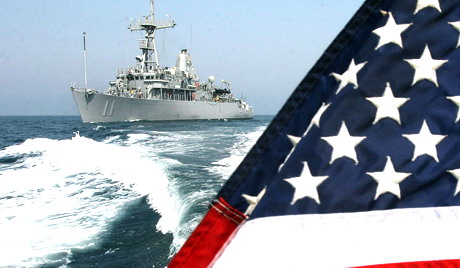 South Korea and the US have launched a joint anti-submarine military exercise in the Yellow Sea, the latest in a series of war games staged since the March sinking of a Seoul warship.
"About 1,700 South Korean and US navy forces are involved in submarine detection training and high-level combat training," said a spokesman for the South Korean Joint Chiefs of Staff, AFP reported on Monday.
The five-day military drill was scheduled for early this month; however, an approaching typhoon postponed the exercise. The drill involves two guided-missile destroyers and a fast attack submarine from the US Navy and two South Korean destroyers.
South Korea and the United States blame North Korea for the sinking of a South Korean ship, the Cheonan, which left 46 sailors dead.
The five-day drill comes as representatives of North Korea's ruling Workers Party are gathering in Pyongyang ahead of its biggest convention in decades.
North Korea has reacted angrily calling the drills "premeditated war maneuvers."
In July, the US and South Korea conducted massive joint sea and air drills in waters east of the peninsula. Eight days after the exercises Seoul launched its largest-ever anti-submarine drill near the disputed Yellow Sea border with North Korea.
North Korea's military has threatened to launch the "severest punishment" against the South for staging the massive joint exercises.
The North's army and people will "deal a merciless counterblow" to the allies "as it had already resolved and declared at home and abroad," AFP quoted a spokesman for the North Korean army's general staff as saying in mid August.