North America
US sanctions political provocation: Russia deputy FM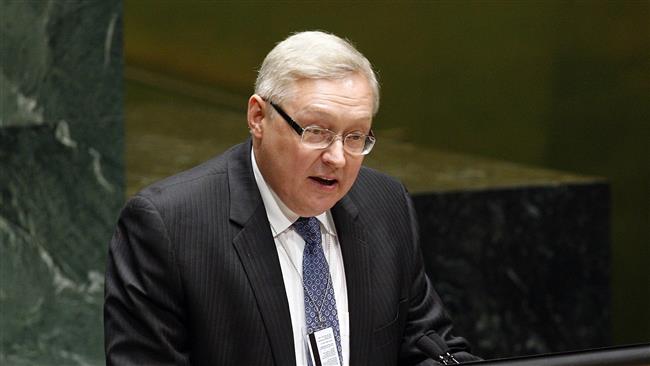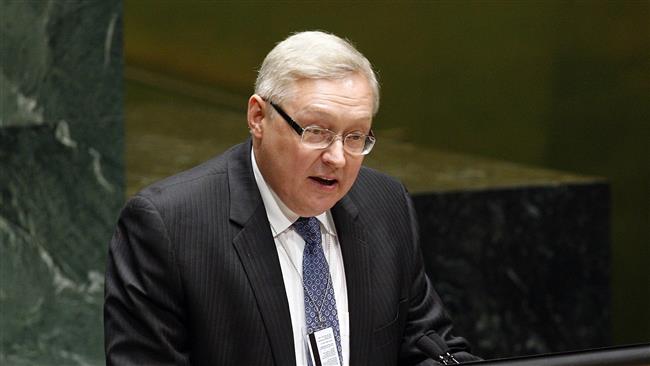 Russia's Deputy Foreign Minister Sergei Ryabkov has condemned the latest round of US sanctions against his country as "political provocation".
During an interview with the Interfax news agency on Wednesday, Ryabkov labeled Washington's allegations that Moscow is supporting pro-Russians in eastern Ukraine as "dreary and pointless."
"It's difficult to understand what is guiding the US Treasury Department and other authorities in introducing sanctions and expanding the sanctions lists," he said.
Ryabkov added that the latest measures were contrary to the Washington's claims that its aim is to "normalize" the situation in Ukraine.
Earlier on Wednesday, the US Treasury Department released a list of 14 entities, including a Russian bank operating in Crimea and eight Ukrainian pro-Russians, who will be subject to economic sanctions.
Among the listed individuals were three officials of the former Ukraine government of Viktor Yanukovych and former Prime Minister Mykola Yanovych Azarov.
The sanctions freeze any assets belonging to the individuals and institutions on US soil and prohibit Americans from carrying out business transactions with them.
"We continue to work to remain in lock step with our international partners in our efforts to incentivize a diplomatic resolution to the crisis in Ukraine," the Treasury Department said in a statement.
The statement referred to the sanctions as "part of an ongoing effort to hold accountable those responsible for violations of Ukraine's sovereignty and territorial integrity."
Russia has been targeted by a series of sanctions imposed by the United States and the European Union for allegations that Moscow is arming and supporting pro-Russian forces fighting in eastern Ukraine. The Kremlin, however, calls the accusation "groundless".