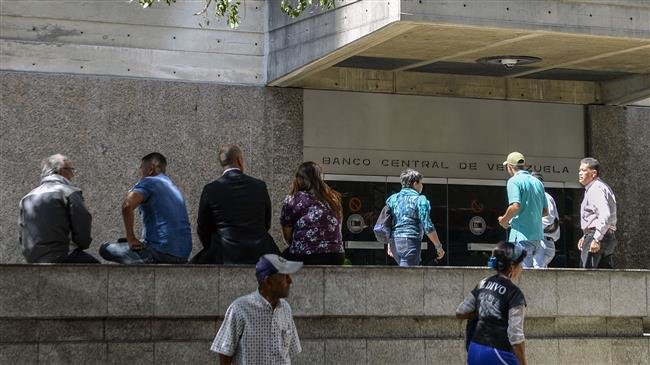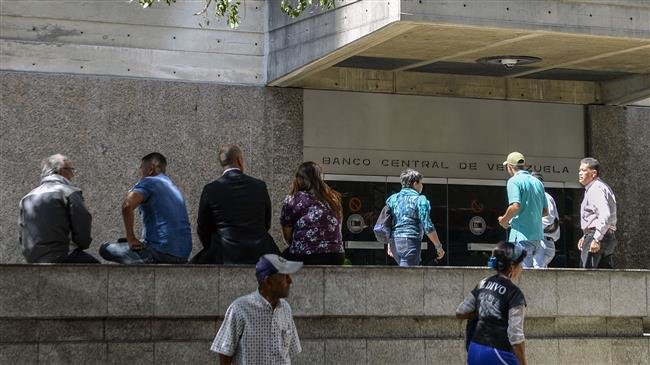 The United States will impose sanctions on Venezuela's oil company to force President Nicolas Maduro to step down.
Florida Republican Senator Marco Rubio initially made the announcement on Monday after being briefed on the issue by US Treasury along with two others.
Penalties on PDVSA will reportedly be imposed as early as Monday.
"The path to sanctions relief for PDVSA is through the expeditious transfer of control to the interim president or a subsequent democratically elected government who is committed to taking concrete and meaningful actions to combat corruption," Treasury Secretary Steven Mnuchin said during a White House press briefing. "The United States is holding accountable those responsible for Venezuela's tragic decline."
Trump has distanced the US from President Maduro by recognizing opposition figure Juan Guaido as the legitimate leader.
"We will continue to use of our diplomatic and economic tools to support interim President Guaidó, the national assembly and the Venezuelan people's efforts to restore their democracy," said Mnuchin.
Guaido, who has been serving as the president of the national assembly of Venezuela only since the beginning of this month, has proclaimed himself "interim president" of Venezuela, a claim the US rushed to back.
The United States and some of its European allies have announced that they would recognize the 35-year-old member of the centrist social-democratic Popular Will party as the president of Venezuela if Maduro refuses to hold another election within eight days.
President Maduro rejected the European ultimatum in an interview with CNN Turk aired earlier Sunday.
Washington has also been accused of attempting to stage a coup in the country.
Rubio threw his support behind the Trump administration's stance on Venezuela.