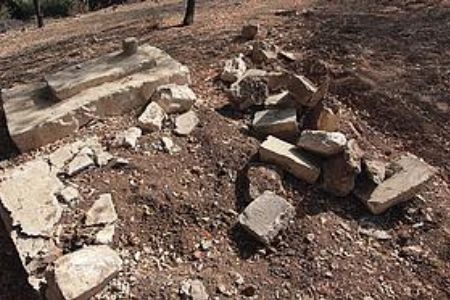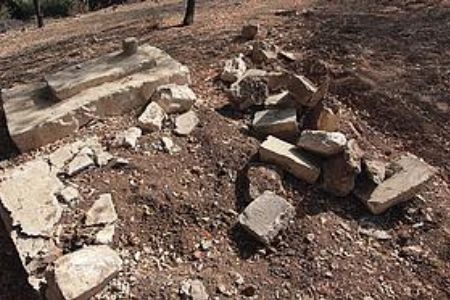 Palestinians in west al-Quds (Jerusalem) protest Israel's demolition of several renovated Muslim graves at the ancient Mamilla cemetery.
The Israeli army is demolishing the graves to build a Museum of Tolerance on the burial ground, the Palestinians complain.
The latest demolitions come at a time when Palestinian groups have begun renovating some 300 graves at the cemetery after they were destroyed overnight by Israeli forces earlier this month.
Meanwhile, US academic Rashid Khalidi appealed in a letter to the UN and other international bodies on Tuesday to prevent Israelis from desecration of the 12th century Muslim burial ground.
Khalidi, writing on behalf of the Campaign to Preserve Mamilla cemetery, and Maria LaHood of the Center for Constitutional Rights in New York, provided details of the destruction of at least 150 recently-renovated tombs and grave markers by Israeli authorities since August 4, and on reports of further demolitions carried out at night without prior notice.
The letter was sent to the UN Human Rights Special Rapporteurs, the UN High Commissioner for Human Rights, the UNESCO Director General, and the Swiss Government.
"It is a matter of grave concern that Israeli authorities are continuing to treat the Islamic religious sites and cultural heritage in the Holy City of al-Quds in a manner that amounts to further desecration," the letter read.
Israeli authorities allege the graves are all fake, sparking an outrage among Palestinians who say the centuries-old cemetery is the burial place of Muslim scholars and families.
Israel razed over 1,500 graves in the cemetery in 2009.